Comments Off

on Everything You Need to Know About Temporary Courier Insurance
Considering a career in courier services? Are you a self-employed Amazon delivery driver? Or perhaps you're feeding the nation and transporting food door to door. Did you know that to courier, you can't just use your regular old van insurance – you need a specific courier insurance, known in the insurance world as 'cover for hire and reward'.. Luckily, our fully comprehensive temporary courier cover has been tailor-made to whisk you from A to B, and allows you to only pay for this extra cover when you actually need it for jobs.
We understand the certain pain points and struggles in the courier industry and that's why our brand new specialised insurance offering is curated to meet the specific requirements to get you out on the road, hassle-free. Whether you're in the business of delivering parcels or transporting food, behind the wheel of a car or van, our policy has you covered for vehicles of up to 7.5 tonnes.
And just like our temporary car insurance and temporary van insurance, you know you can get covered in under two mins, perfect for last minute jobs that drop in!
What is Courier Van Insurance?
If you're considering moving into courier work, you might be wondering "What van insurance do I need for courier work?" The answer is temporary courier van insurance – often referred to as 'hire and reward' insurance, it stands as a specialised form of cover tailored specifically for individuals or businesses involved in making deliveries for work.
Courier van insurance is structured as a comprehensive package, covering the unique risks and requirements associated with local and frequent courier deliveries. This type of insurance is essential for individuals that receive compensation for deliveries, providing crucial protection that needs to be in place when using a vehicle for deliveries. With its focus on hire and reward activities, temporary courier van insurance offers a tailored and flexible solution to ensure that you're covered during shifts, minus the obligation of a long-term insurance commitment. You can simply take out a temporary insurance policy for a day if you know you will only be couriering for one day, saving you unnecessary extra costs all year long.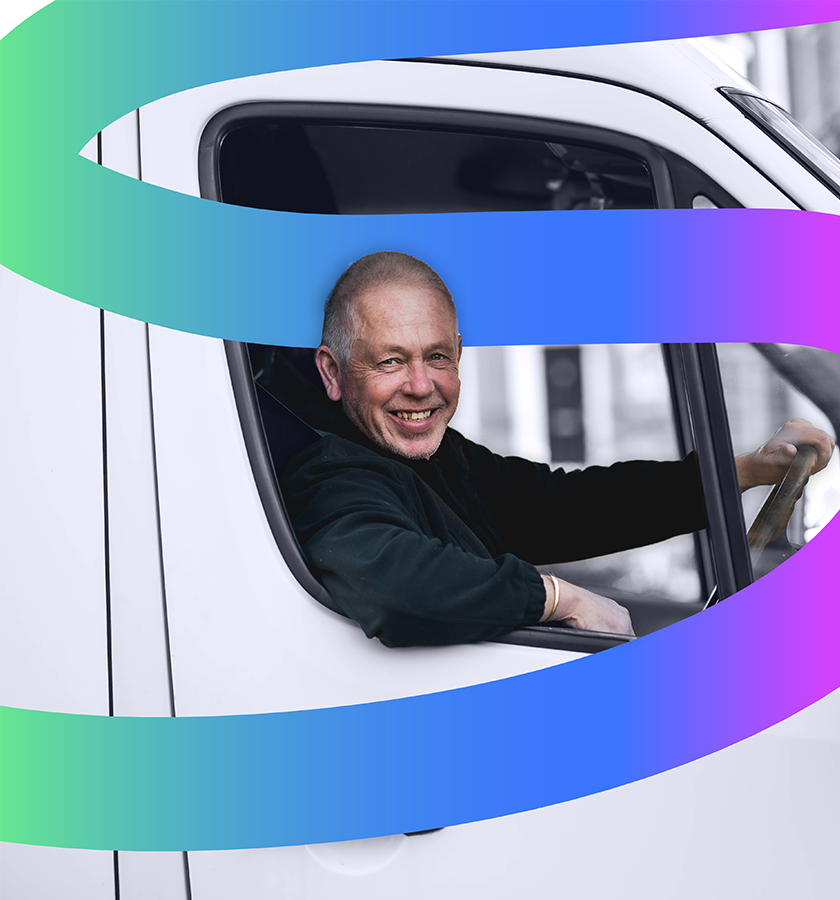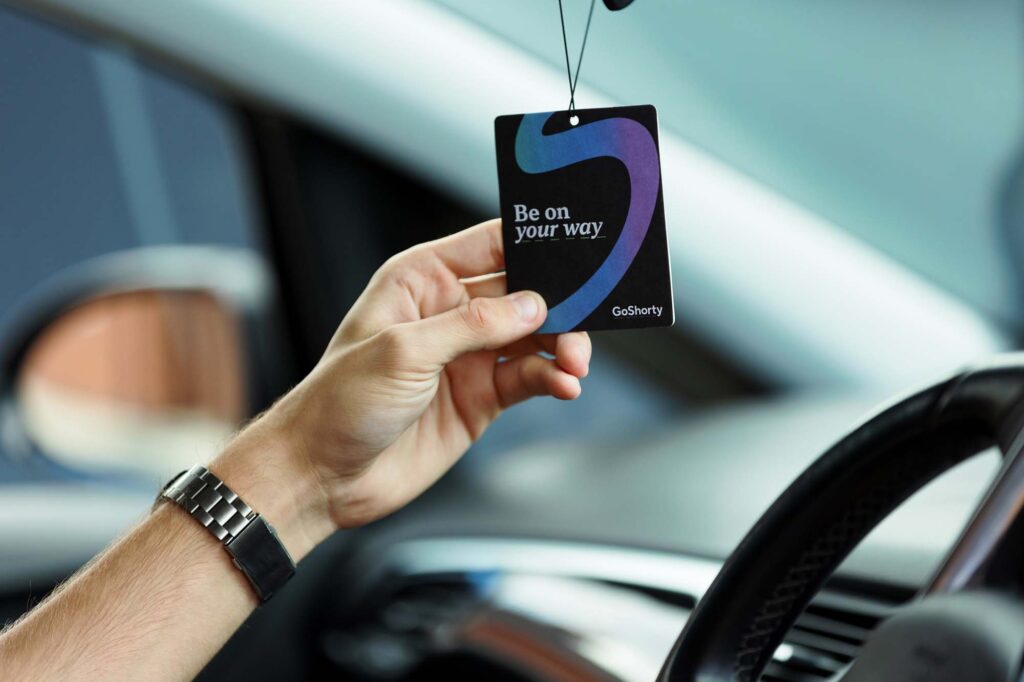 How Much is Courier Insurance?
Like with all insurance policies, the cost of your temporary courier cover will depend on specifics about your vehicle, yourself and the duration of policy you require. By using our van insurance calculator you can get a sense for the average price of van insurance. To get an exact price for temporary courier insurance, go through our quick and easy quoting process – to get an exact price in under two minutes!
Who Our Temporary Courier Insurance Covers?
Our temporary insurance for couriers covers those using their vehicle for 'hire and reward' uses. You and your vehicle should meet the below criteria to be able to get courier insurance from us.
Commercial Vehicle – driver aged 19 to 75
Have a current permanent address as stated throughout the application (please note you may be asked to provide proof of residence in the event of a claim)
Has not ever been refused insurance, had a policy cancelled or voided
No driving ban in the last 60 months
No conviction for any criminal offence or any possible prosecution pending
Vehicle weight up to 7.5 tonnes
Minimum value Vans: £1* subject to age restrictions
Maximum value Vans: £65,000
Foreign use is not permitted
Not for exporting – journeys must start and end in the UK
Is not imported or left-hand drive and not modified (factory fitted extras or modifications for a disabled driver or passenger, or LPG conversions are acceptable).
Has no more than 7 seats and is not a rental or hire vehicle (if commercial – no more than 5 seats)
What Our Temporary Courier Insurance Covers
Temporary van courier cover offers a fully comprehensive solution that caters to the diverse needs of courier professionals. Whether it's protecting against vehicle damages, liability issues, or unforeseen incidents during deliveries, our insurance cover is designed to offer peace of mind and security, allowing you to focus on the task at hand – delivering packages efficiently and securely.
Flexibility is the cornerstone of our temporary insurance offering. We always want to allow our users secure cover precisely when you need it, for the duration you require.
The temporary element of all our policies is particularly beneficial within the fast-paced environment of courier services, where schedules can vary and opportunities can arise at a moment's notice. Our temporary courier insurance incorporates this flexibility, enabling courier professionals to take on diverse delivery tasks without the concerns of endless paperwork or needless back and forth between user and provider. It is always simple, hassle free and quick to get the cover you need with us.
Whether you obtained your licence here in the UK or somewhere else in Europe, you can get courier insurance from us. Get ready to cruise down the carriageways worry-free as we guarantee cover for both licences – you just need to have been a UK resident for the past 12 months.
Why GoShorty for Courier Cover?
Understanding the diverse requirements of the insurance industry is what we do. Our temporary van courier cover provides a fix for drivers in need of reliable and affordable courier insurance that they can pick up, and put down, as and when they need it.
Whether you take on the occasional weekend shift to top up the 9-5, or you're regularly navigating the British roads like Santa on wheels, our flexible policy ensures that you're able to find the perfect fit for your needs. Making our cover the perfect insurance for couriers in the UK.
Like the majority of our available insurance plans, you're receiving fully comprehensive cover, meaning should the very worst happen whilst you're out, you can rest assured that your vehicle is fully protected, minimising any potential disruption or financial burden.
The temporary and flexible nature of our policies mean you can take out a courier insurance policy exactly when you need it. Find van insurance for an hour, daily van insurance, weekly van insurance or monthly van cover for when you know you will be doing lots of courier shifts.
Getting On The Road with Courier Van Insurance
We know the courier lifestyle can be pretty rock 'n' roll – work can come up spontaneously, and for varying lengths of time, that's why we take the drama out of the delivering, so you can do what you do best.
We help you avoid any nasty surprises with this fully comprehensive offering; including getting halfway down the M4 only to see blue flashing lights in your mirrors! It's no secret that temporary insurance can come with its issues and if your provider doesn't update MID (Motor Insurance Database) frequently, then the police might think your vehicle is uninsured – which is a serious offence.
Luckily, we update the MID twice a day, every single day, ensuring you never have any insurance-related troubles whilst on the road. This helps us, help you, get out and about without the worry of unwanted interruptions.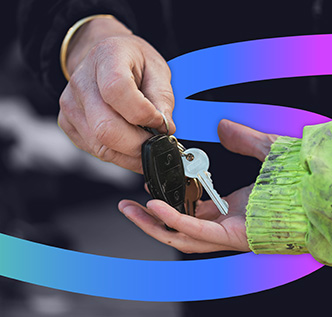 The Benefits of Temporary Courier Insurance
Temporary courier insurance is here for you, ensuring you're covered when you need it, no strings attached.
Flexibility is the name of the game! With us, you can secure cover specifically for those quick delivery runs or time-bound assignments, without the need to commit to long-term insurance contracts that might tie you down. Juggle those courier shifts with ease, knowing you're covered every step of the way, no matter how unpredictable your schedule gets.
Plus, you can wave goodbye to hefty insurance plans that eat into your hard-earned profits, too.
And here's the best part – we've made the whole process a breeze. No lengthy paperwork or confusing loopholes. With an easy-peasy application process that's as quick as your speedy courier runs (remaining within the national speed limit, naturally) – you can get back to business after a momentary pitstop. Our quick and easy quoting process takes under two minutes.
Gearing up for exciting transport adventures? Remember that GoShorty's temporary courier insurance is ready to support you every step of the way. Get a quote today.
Temporary Courier Insurance FAQs
What does courier insurance mean?
Courier insurance means your vehicle is insured for carrying out couriering services. Also known as hire and reward insurance, courier insurance allows you to make deliveries, parcels and food alike. The fully comprehensive courier insurance we offer means your vehicle and the goods you are delivering are fully protected whilst you are out making deliveries.
Is hire and reward insurance the same as courier insurance?
Yes, courier insurance is the same as hire and reward insurance. It is a type of cover for people who are using their vehicles to make deliveries, carrying parcels and making multiple delivery stop-offs throughout their day.
Will courier insurance protect the goods I am carrying?
No. Our policies which include cover for the carriage of goods for hire and reward do not include cover for the goods that you are carrying. With these policies you are insured to use the vehicle to carry goods for hire and reward, such as for food or parcel deliveries, but the items that you're carrying are not covered by the policy.
Not found the answer you're looking for? Either get in touch or checkout our other FAQs
Similar articles you might like