Moving in together is a big step – and a decision most couples don't take lightly. With the cost of living crisis, spiralling rent and – of course – the desire to be together 24/7, plenty of couples are taking the plunge and making the move in 2023.
The cost of hiring a moving company or renting a van is certain to tarnish an otherwise exciting occasion – you've already got your rent and bills to worry about! Choosing to borrow a van and insure it for a day will save you some all-important cash – and maybe even mean you can splash out on your first takeaway together in your new home!
How Long Should You Date Before Moving in Together?
We wanted to dig a little deeper into the UK's opinions on when the perfect time to move in with your significant other is, so we polled the nation's couples* to uncover the precise moment you should pack up your belongings, borrow a van and move in with your partner.
After reviewing the data, we found that Brits consider 14 months to be the optimum amount of time to have dated before cohabitating.
Three quarters (72%) of Brits think you need to take time to make sure that you are really with "the one" before you pool all your belongings, and 48% said that spending weekends and holidays together helped ease them into the big move!
A whopping 96% agreed that it's essential to test cohabitation before borrowing a van to move. And while it takes 14 months to decide if you want to live with someone, it takes an average of just 14 days to plan the move once the decision has been made.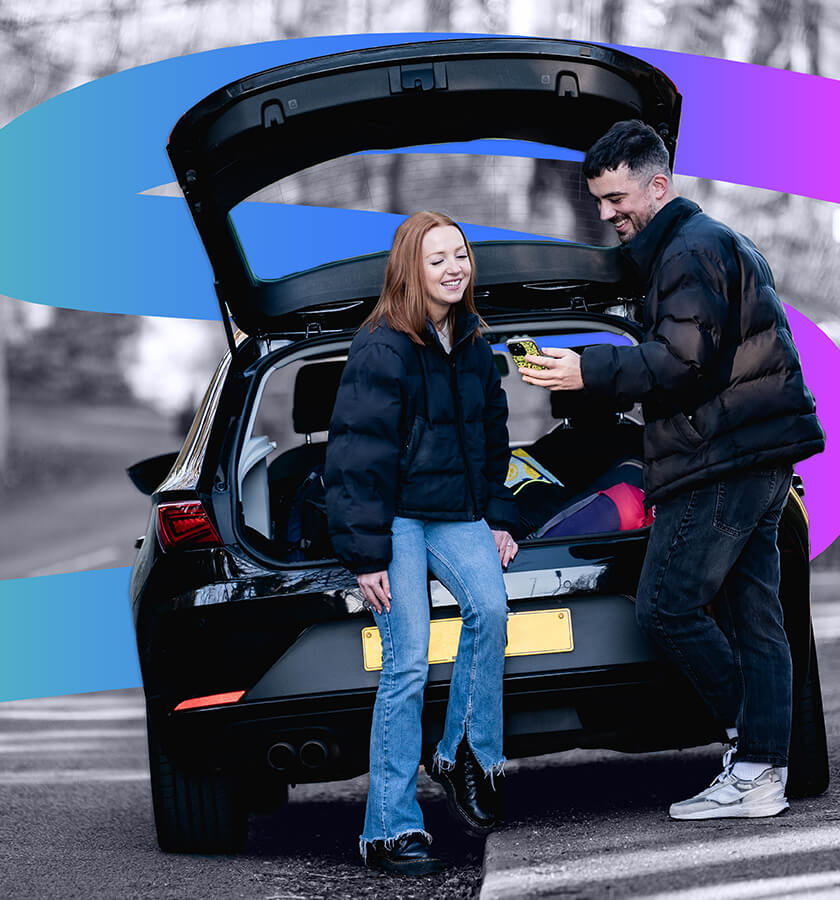 Why Do Couples Move In Together?
The reason couples choose to move in together is typically related to romance – because they enjoy others' company, because they can't bear to be apart, because their combined collection of cookbooks would be formidable, and so on.
But there are a few more pragmatic reasons motivating modern couples to move in together. Whilst the heart may want what the heart wants, so, too, does the wallet. One in three (34%) admit that they moved in to save money, while six% just needed new appliances – so they moved their partner, along with their technology, in.
A tenth (13%) actually felt pressured by friends and family to make the commitment, and 61% wish they'd spent longer with their partner before taking the plunge – so much so that one in ten (eight%) instantly felt regret as the door shut behind them in their new home. Yikes!
What to Take With You
When it comes to what you're bringing into your new abode, four in ten (46%) admit they were banned from bringing certain items, while a tenth (seven%) said that their partner had the final word on what could and couldn't be brought into the shared space.
Whether you're planning to mount an attack on a particularly revolting sideboard before or after you've moved in doesn't appear to make a great deal of difference – with a tenth (12%) of Brits continuing to argue about items long after the move in date.
Some of the worst offenders for a lover's tiff included…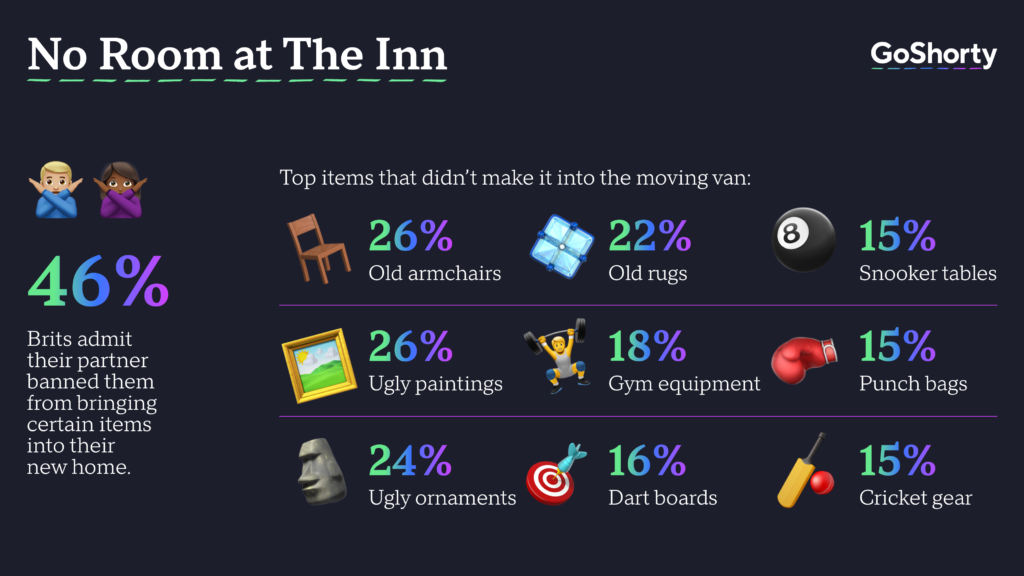 Commiserations to the men forced to give up more of their possessions (27%), compared to the women (22%). Clearly, when it comes to furnishing your first home, girl power reigns supreme.
On average, cohabiting Brits have four van loads of belongings to move, with clothes (17%), kitchen equipment (14%), beds (14%) and sofas and armchairs (13%) causing the biggest arguments on moving day. Awkward.
The Best Way to Make the Move
Andy Moody, Founder and Managing Director of GoShorty, said:
"Gone are the days of 'when you know, you know.' It's clear from our research that modern Brits are much more sensible than the old romantics, and need to put their partners through a 14 month testing period before taking the cohabitation plunge!

"From our own data, we can see 7% of Brits use our temporary van insurance for moving house, for more than one day, and 17% are more likely to purchase a policy on a Saturday – giving them the whole weekend to pack, move and unpack again.

"While the overall process of moving house can be a stressful time, ensuring you're covered properly doesn't have to be! Opting to borrow a van and move yourselves in can take some pressure off the experience, giving you more time and flexibility to 'agree' on what will make the move – and save you money along the way!

"There's no need for endless form filling, key swapping or designated pick-up times. Simply borrow a van and get covered with GoShorty, in under 90 seconds."
Our survey found that over half (54%) of couples turned to family and friends to help them with the move, while 29% did it all themselves. One in five (17%) hired a removal company – and undoubtedly paid a steep price to do so!
Is It All Worth It?
In short, yes! The vast majority of Brits (71%) said that moving in together benefited their relationship. Ah, young love. While a third (31%) reported arguing more now that they live under the same roof, the odds are still very much in Cupid's favour.
Whether you're ready to take the leap of faith and move in with your partner or not, GoShorty has you covered whenever that day arrives. Borrowing a van to move in is a great way to shift all of your gear efficiently, and with our temporary van insurance you can make the move more easily than ever before.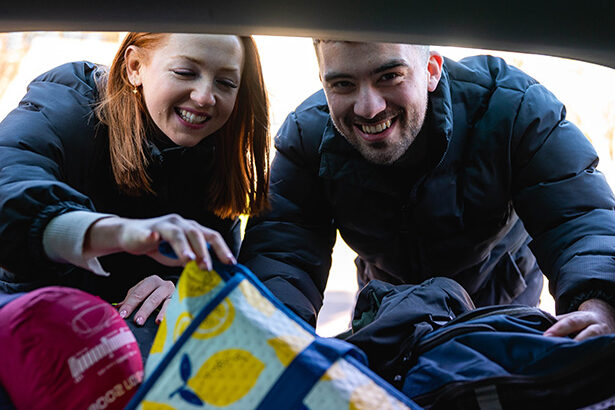 *This research of 1,000 couples (2,000 people) who live together was commissioned by GoShorty and conducted by Perspectus Global in September 2023.
Similar articles you might like