City breaks in the UK are a great way for you and your family or friends to enjoy a new city without spending loads, or having to book time off work.
So many British cities are the perfect size for a solid day of exploring, but planning a road trip can be hard.
We've picked our favourite spots and crafted six bespoke road trips for motorists to get a feel for the city in just a day – all made possible even if you don't have your own car with the help of short term car insurance…
Cheap Temporary Car Insurance for City Breaks
Hit up the cultural hotspots without having to leave the comfort of the car, or deal with the logistics of public transport, with GoShorty. As one of the UK's most popular short-term driving insurance brokers, we know the value of flexibility, offering both daily insurance and hourly insurance – we're all about helping you to carry off those last-minute plans!
Get covered on your chosen car in minutes, and begin to scope out all of the beloved British cities you've not yet managed to get to. Spending just a day in the city to see all of the sights is now possible with GoShorty's temporary car insurance cover. You can even share the driving with your fellow travellers without any unnecessary hassle.
An average daily rate for a policy is £49.79, or just £64.63* for two days, making short-term insurance a great option for travellers on a budget.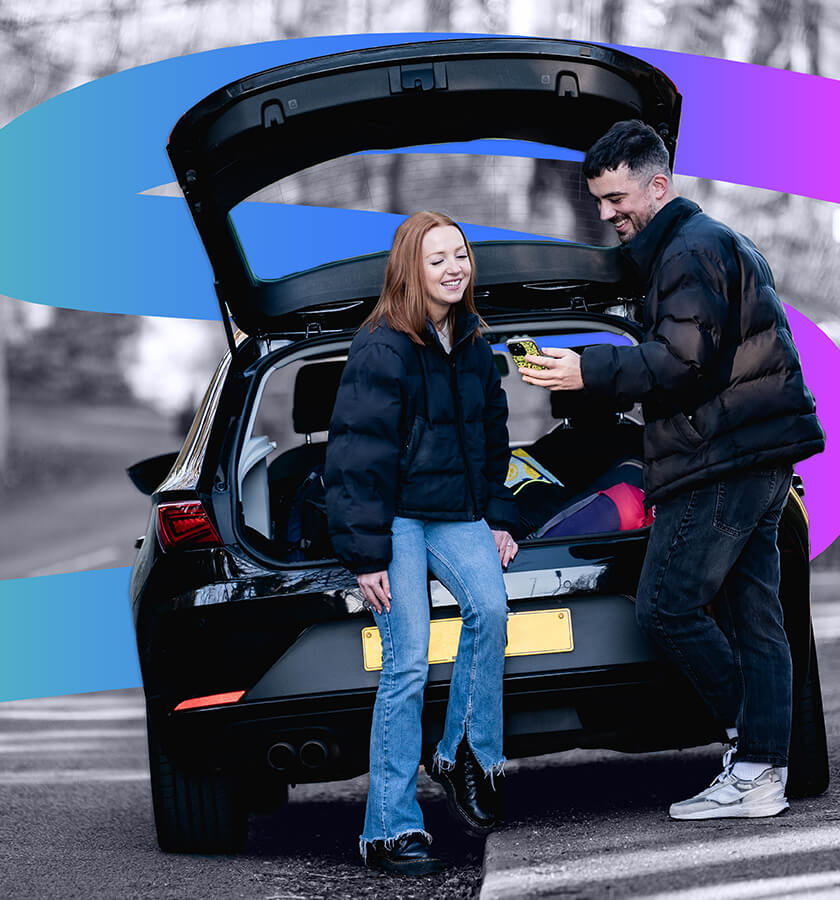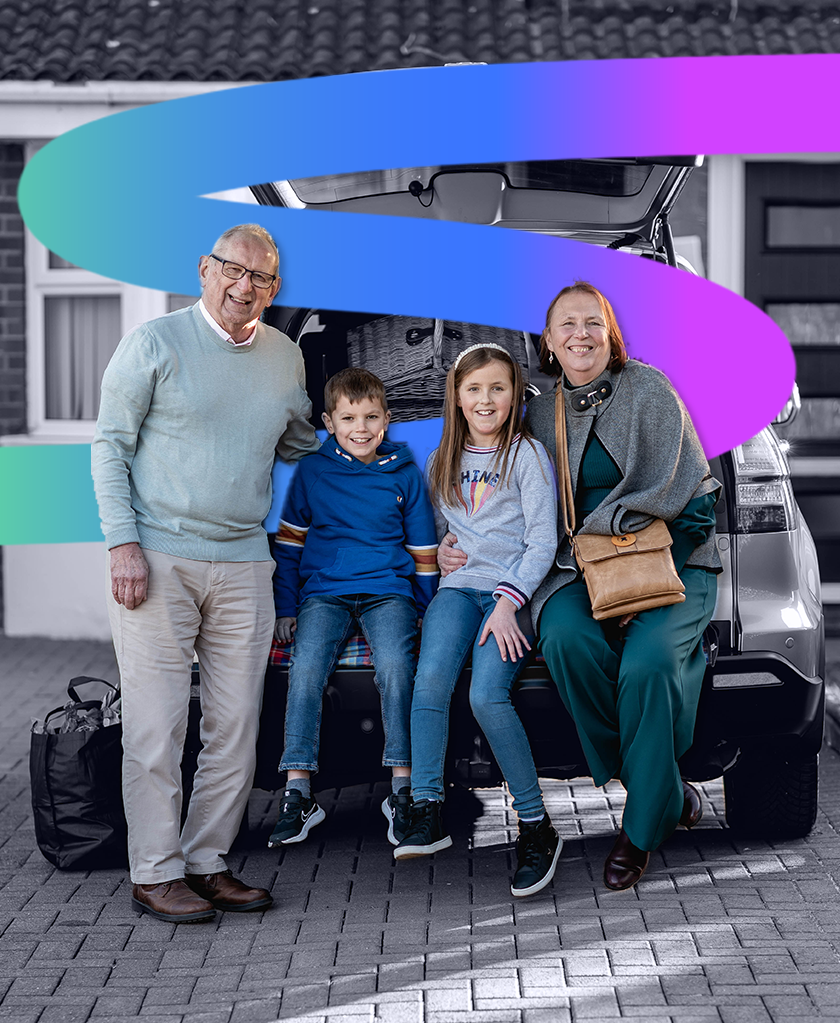 Planning Your Road Trip
We've analysed Google search data and researched British travel behaviours to see which cities are the most popular destinations for short breaks in the UK, and can reveal the top cities are:
1.  Edinburgh
2.  Liverpool
3.  Bath
4.  Glasgow
5.  Bristol
6.  Manchester
Embark on your own personalised road trip with friends or family, without all the stopping and starting, and take a car for an uninterrupted expedition around one of the UK's most loved cities…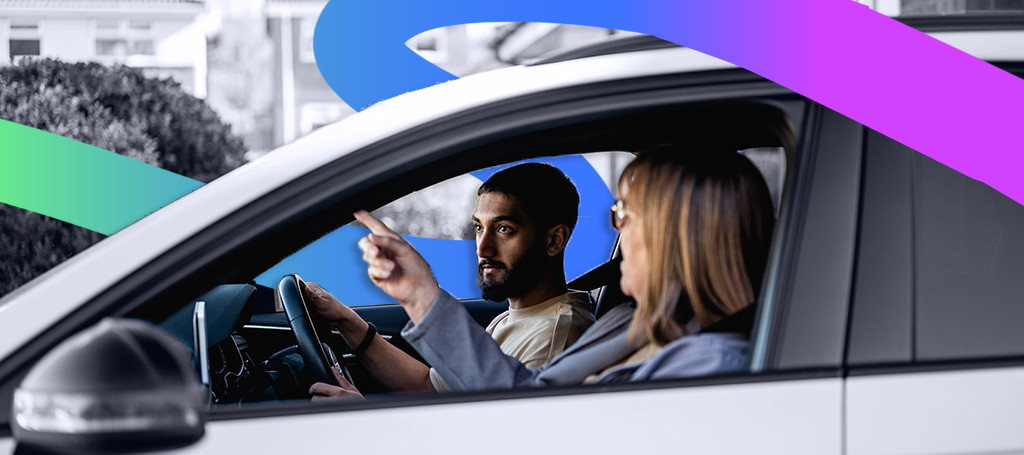 ---
See Edinburgh in a Day
As the most Northern city on the list, Edinburgh is well-known for being Scotland's capital, replete with stunning buildings, iconic galleries, and beautiful city parks.
The city's architecture is a great example of modern and vernacular architecture coexisting, and there are a number of views for you to enjoy from various high spots. From the cathedral, to Arthur's Seat, to the seaside – there's plenty to do here – both in the car and on foot.
At the moment, it looks like train routes to Edinburgh are taking the biggest hit for price rises, for example the Bournemouth the Edinburgh line's cheapest return is £127. Compare this to GoShorty's average daily policy rate of £49.79 and it's a no-brainer to go for a road trip instead.
For your Edinburgh road trip, we recommend:
First stop: Edinburgh Castle
A trip to Edinburgh wouldn't be complete without stopping to see one of the most exciting historic sites in Western Europe. Edinburgh Castle offers various itineraries for you to follow, so you can stop off to explore the castle, and learn about the history of this amazing building. If you're not as interested in the details, simply take in the view on your drive by.
Second Stop: Burns Monument – 10 minute drive from the Castle
Another historical stop, the Burns Monument is a circular temple in the Neo-Greek style, typical of Georgian era Edinburgh. The Monument is a sight in itself, but it also happens to be located in a wonderful location, boasting scenic views across the city. Stop off here to take in the cityscape, and enjoy the many turrets of Edinburgh's skyline.
Third Stop: Melville Monument – 11 minute drive from the Burns Monument
Located in St. Andrew Square is one of the city's most prominent landmarks, towering above its surroundings. Dedicated to the notorious Henry Dundas, the monument itself shouldn't be overlooked because of who it represents. Not to be missed, and perfect for a drive – incorporate a pit stop at one of Edinburgh's most stunning spots into your road trip.
Fourth Stop: Scott Monument – 7 minute drive from the Melville Monument
Standing proudly in Princes Street Gardens, the world-famous monument dedicated to Sir Walter Scott represents one of the world's greatest dedications to a writer. The gothic structure was built in 1840, typifying Edinburgh's uniquely jaw-dropping architecture.
Fifth Stop: Royal Botanical Garden – 9 minute drive from Scott Monument
That was a lot of architecture – so the perfect way to end your tour is with some greenery. The Royal Botanic Garden boasts a collection of 100,000 plants within 70 acres of green space – making it the perfect stop to wind down after a day of exploring. This destination saw 996,597 visitors in 2022 alone! You could spend hours here amongst the leafy greenery, and some highlights include the Chinese Hillside, the Rock Garden and the Giant Redwood Trees.To complete this whistle-stop tour of our favourite Scottish locations, you'll only need to drive for an hour – leaving plenty of time for lunch! If you do prefer stopping to see things up close, we'd recommend purchasing a one-day policy to cover your Edinburgh explorations.
Glasgow in a Day
Now to another Scottish city in Glasgow, a port city famed for its Victorian and art nouveau architecture. The city is a cultural hub, featuring a thriving music scene, museums and more, a beautiful city that is perfect for exploring by car.
First Stop: Kelvingrove Art Gallery and Museum
Nestled amongst green parks and ancient trees, Kelvingrove Art Gallery and Museum was first opened in 1901, in the city's West End. Sitting on the banks of the beautiful River Kelvin, adjacent to Kelvingrove Park and a stone's throw from the incredible campus of the University of Glasgow, this is the perfect area to drive through to soak in some of Glasgow's most iconic spots.
Second Stop: Glasgow Botanic Gardens– 10 minute drive from the Art Gallery
Just down the road you'll find the lush lawns of the Botanic Gardens. With herb gardens, native trees, and tropical glasshouses all visible from the roadside – bask in the greenery without having to tackle the crowds for a spot on the grass.
Third Stop: Glasgow Cathedral– 14 minute drive from Botanic Gardens
Attracting over 256,000 visitors every year, Glasgow Cathedral remains one of the most remarkable mediaeval buildings in the UK – and thanks to its towering height, it is perfectly easy to view from the car, on your city road trip.
Fourth Stop: People's Palace– 7 minute drive from the cathedral
Set in Glasgow Green, discover the stunning water fountain of the People's Palace on your whirlwind tour. Welcoming over 146,000 visitors every year, this is one of Scotland's top attractions – and not to be missed.
Fifth Stop: Pollok House – 24 minute drive from People's Palace
The final stop on your Glasgow road trip has to be Pollok House – an elegant Georgian home on the outskirts of the city. With nearly 87,000 visitors every year, it's a lesser-known but gorgeous gem which has been preserved beautifully.
Our Bristol Road Trip Route
Make Bristol the city next on your list and head to the harbour. This arty, coastal city has plenty to offer outside its renowned industry. Ideal for fans of music, art, vintage shopping, and engineering, Bristol is also a city supremely proud of its environmental consciousness – as the UK's first city to be named European Green Capital.
This beautiful and charming place is home to a wide range of architecture – from mediaeval to 20th Century Brutalism – let's see what a one day road trip around this city should look like.
First Stop: Bristol Cathedral
Starting off with this classic landmark, Bristol Cathedral is one of the finest cathedrals in the UK, representing the best example of a hall church in the country thanks to its beautifully designed naves and aisles. Truly a sight to behold – take in the impressive architecture and mesmerising stained-glass windows as a great way to start your tour of this historic city.
Second Stop: Cabot Tower – 3 minute drive from the Cathedral
Just a short drive away is another of Bristol's historic landmarks – the Cabot Tower, situated in Brandon Hill – the oldest park in Bristol. Composed of red sandstone and cream Bath stone, the tower is the highlight of the city's skyline. Driving past is a great option – but we doubt you'll be able to pass without stopping for a closer look. Brandon Hill makes a lovely walk – and you can even climb to the top of the tower to take in the skyline.
Third Stop: Brunel's SS Great Britain – 16 minute drive from the Tower
The SS Great Britain sits in the Great Western Dockyard. Once the largest passenger ship in the world when it was built in the mid-1880s to transport people between Bristol and New York, it's since been converted into an incredible museum, sitting in the very dockyard in which it was built. Visitors can climb the rigging of the ship, enjoy afternoon tea and learn a little more about the history of this iconic vehicle. It's also a great excuse to visit Bristol's dockyard areas – which make up an integral part of the city's trade industry history.
Fourth Stop: Underfall Yard – 3 minute drive from the SS Great Britain
Staying with the nautical theme, head to the dockyard on Spike Island. Perhaps not quite as picturesque as the previous stops on our road trip, this location is however one of Bristol's most historic and protected sites. Many of its buildings and engineering installations are designated as Listed Buildings by English Heritage, and Underfall Yard provides the perfect excuse to stop for a stroll by the water to admire the sites.
Fifth Stop: Clifton Suspension Bridge – 7 minute drive from the Underfall Yard
Perhaps the most appropriate location for a road trip, Clifton Suspension Bridge represents one of Bristol's most recognisable structures, as it marked a turning point in engineering and symbolises the huge success of the UK's engineering industry. Obviously, it's eminently drivable – but you can also walk and cycle over, to take in this mighty structure.
Our Bristol road trip wouldn't take longer than a day – so we'd recommend a one-day policy for you to enjoy this seaside spot.
Manchester from the Road
And finally to Manchester – a city with rich industrial heritage and amazing culture, famous for football, music, art, fashion and loads more! A road trip around Manchester's worth it just for the eclectic mix of architecture alone, where industrial and modern buildings sit side by side. One of the busiest cities in the North, with plenty to see and do, let's dig into where you should prioritise.
First Stop: The Northern Quarter
Manchester's bustling drinking, eating and shopping district, the Northern Quarter boasts all sorts of shops, ranging from big name brands to vintage independent stores. Peruse the vinyl records, have a glass of wine, go to a gig, people watch and immerse yourself in this vibrant scene.
Second Stop: Salford Quays – 18 minute drive from the Northern Quarter
Salford Quays is home to a number of attractions, including The Imperial War Museum, The Lowry, and Media City – which is home to the BBC amongst many other entertainment companies, and more. This scenic area boasts lovely views of the water and plenty of places to stop for a bite if you prefer a quieter atmosphere to the city centre.
Third Stop: Old Trafford – 7 minute drive from Salford Quays
Not too far from Salford Quays is Old Trafford, the stadium of world-famous Manchester United. This huge stadium offers tours and a huge megastore for fans of the club. As a Manchester institution, it's a must-see spot for everyone visiting the city.
Fourth Stop: Salford Cathedral – 11 minute drive from Old Trafford
No city road trip would be complete without a cathedral sighting would it? Currently undergoing a multi-million-pound restoration project, Salford Cathedral is only going to improve. Bult in the late 1800s, the stained glass and impressive spire of this Grade II listed building makes for an awe-inspiring sight.
Driving around Manchester for the day will be sure to give you a brilliant snapshot of one of the country's most exciting, thriving cities – perfect for motoring around at the weekend with pals.
With our short-term insurance, exploring new cities is easier than ever. Share the day's driving and secure a policy within 90 seconds, with our easy-to-use service. You'll be on the road, taking in the UK's cultural hotspots, in no time. Bon voyage!
*Prices as per GoShorty industry average data 01.04.23
Eyesight
---
You will need to confirm you can still safely read a car registration plate number from at least 20m away.
ID
---
You must be able to provide a legitimate form of identification. E.g a valid UK passport.
Address
---
You must be able to provide your address for the past 3 years, along with proof of residence.
Cost
---
The current cost to renew your licence online is £14.00. If you renew via the Post Office, the fee is currently £21.50.
---
Similar articles you might like