As summer approaches and several heatwaves beckon, you might be feeling a little anxious about driving in hot weather. Whether you've got a trek to the coast on the cards, a cross country road trip lined up, or any other vehicular voyage scheduled – you'll need to take precautions to make sure those hours behind the wheel (or even travelling as a passenger) are as comfortable as they can be.
Following GoShorty's hot weather driving hacks can transform a nightmare journey into a dreamy start to your holiday. Whether you've secured temporary cover for a weekend road trip, or simply need to summer-proof your old banger, we'd always recommend keeping an eye on the Met Office's Weather-Health Alerts – there's no reason why a heatwave should hold you back, or why driving in hot weather should be unsafe.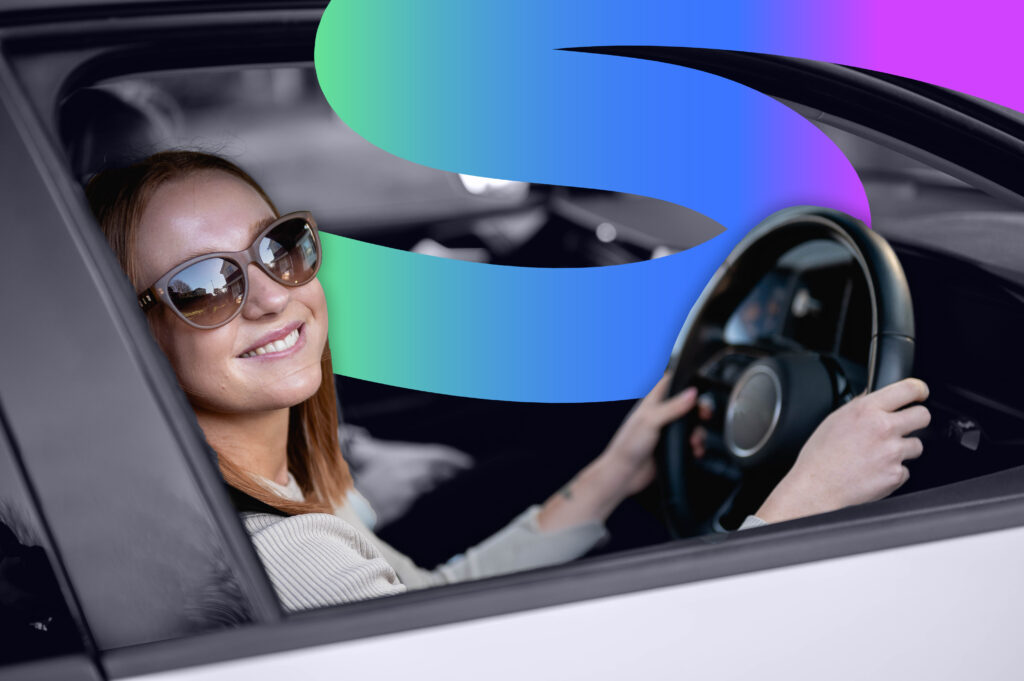 How to Stay Cool in the Car
For extreme heat, you'll need to take every precaution there is to get through the journey without breaking a sweat. It needn't be an unpleasant trip – following each of our top tips will ensure your hot weather road trip goes off without a hitch.
Staying Hydrated
Take cold drinks, and then take more. A cool bag is your friend. Upping your fluid intake during hot weather seems obvious – but can be forgotten easily on busy days. You might need to stop at a couple more service stations than you'd like, but it's worth it for your wellbeing.
---
Passenger Care?
Whether canine or infant, feline or elderly – never leave a vulnerable person or animal in a stationary hot car.
Adding a high quality SPF to your emergency car kit can prove invaluable in case of a breakdown in a spot without any shade.
Kids and older people should be supplied with cool drinks and plenty of stops to ensure comfort throughout long trips. If travelling a long way with a pet, consider investing in a cooling mat for them, to help them maintain a comfortable temperature and avoid overheating.
Depending on how long the journey is, don't exhaust your conversation early doors – engage in a classic game of 'I Spy' to while the hours away in harmony.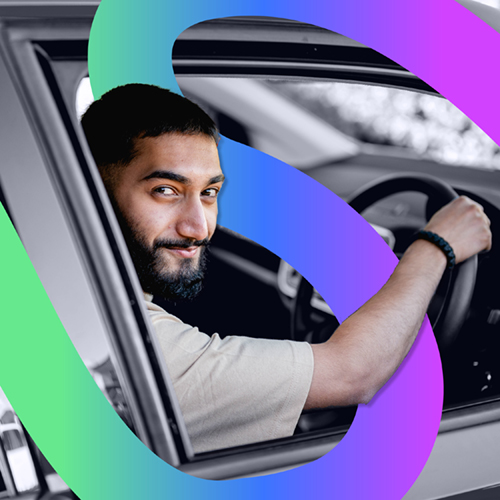 Taking Breaks
We know the sedative effects of heat, but a sleepy driver is a dangerous driver. Make sure you're well-rested before undertaking a long drive. Should you feel you're flagging, take a break! Having a drink, stretching your legs, using the loo – activity outside of the car will refresh you, and get you feeling more alert for the road. With GoShorty, you can get insured in 90 seconds – if you're really in need of a nap, ask a passenger to get temporarily covered for as little as one hour, and take the wheel. 
How to Keep the Car Cool
Now we've covered the basics of how to stay cool in the car, it's time to consider how to keep the car itself cool, running smoothly and capable of a long journey!
Checks to Make
There are some fundamental mechanical checks to make before undertaking your hot weather drive.
Fuel: Top the tank up, as cars use more fuel the heavier the traffic (which typically increases in hot weather).
Oil: Checking the oil level before you leave can prevent breaking down, damaging the engine and overheating.
Battery: Checking your battery beforehand is always a good idea, ensure the brackets are secured and cables are tight. The summer heat can drain the life from your battery 33% faster than the colder seasons, so it is always worth bringing an all-weather vehicle cover to shield your battery (and other components) from the hot sun. Parking in a shaded area where possible will help too.
Tyres: Driving on hot roads can melt tyre rubber – making the sides more prone to damage and even impacting your tyre tread. Make sure you've checked them before your journey begins, and keep an eye on them at every stop you make. Also, always check you've got a spare!
Coolant: Make sure your coolant is topped up before you set off to keep the engine running at the correct temperature.
Electrics: Wiper blades come in handy once the midges arrive – keep your windscreen clear of bugs and bird poo by ensuring your electrics are all in order. (Windscreen washer fluid is a prerequisite here.) The electrics also control the windows, so unless you like driving in heat waves without a breeze, do make sure to check.
Clutch: Busy summer roads necessitate more clutch control! Check the clutch and don't stall this summer.
Whatever the weather, keep on moving with GoShorty.
---
Similar articles you might like