Sometimes passing your driving test isn't enough to give you the confidence to start driving. There are many areas that a regular driving test doesn't cover, and driving skills can only be learned through experience. The fear of the unknown can put many new drivers off, even venturing out onto the road.
This is where the Pass Plus course becomes useful. This additional course, taken directly after passing your driving test, can provide you with additional skills. It covers how to drive in specific circumstances – such as at night, on rural roads, or on dual carriageways – that your regular driving test won't cover. 
Additionally, attaining a Pass Plus certificate may help you shave a couple of digits off your car insurance cost, something that's important to all young drivers.
However, despite these clear benefits, some claim that the Pass Plus scheme is a waste of money. So, is Pass Plus worth it?
Check out how to get a quote today on your temporary car insurance, or learner driver insurance.
What Is The Pass Plus Scheme?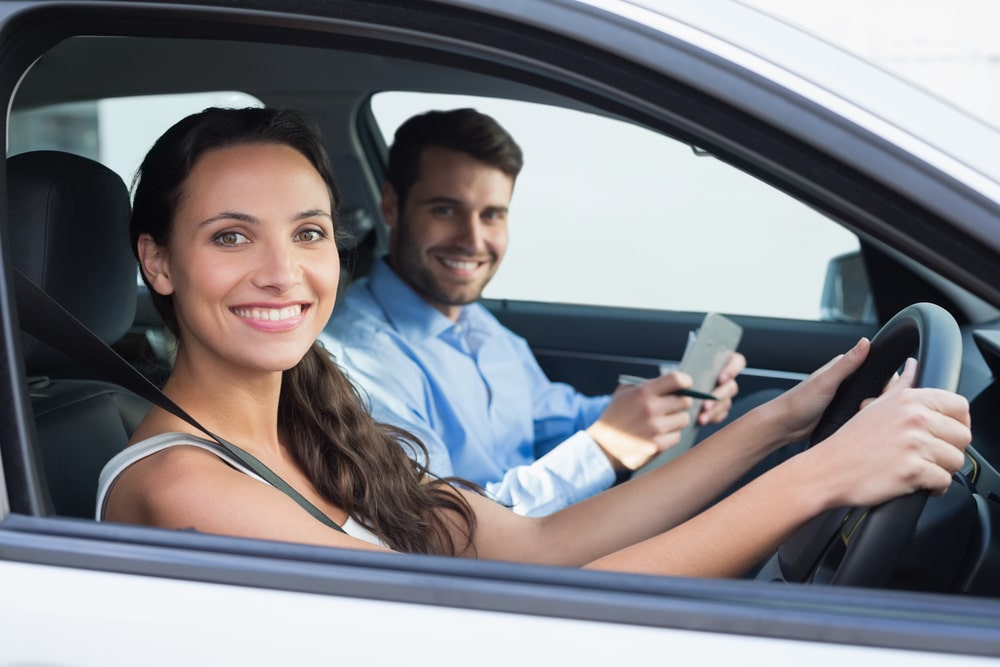 Pass Plus is a scheme aimed at new U.K. drivers looking to gain real-life experience of the ways of the road. It aims to pick up where your regular driving course left off while filling in the blanks of driving tips that it may have missed out on.
It was introduced over 20 years ago to build the confidence of new drivers and reduce the risk of them being in an accident on the road.
The Pass Plus Scheme consists of 6 different modules and takes 6 hours to complete, making it shorter than a driving test course. Like a driving test course, an approved driving instructor (ADI) carries out the test with you.
How Does The Pass Plus Scheme Work?
Pass Plus has both theory and practical aspects to it. Some modules, such as night driving and weather, make sense to be covered in theory only, as it can be difficult to guarantee these conditions to be done practically. 
However, if these conditions are possible, these modules may be completed as practical modules. 
There is no Pass Plus driving test at the end of the course, as your driving instructor will assess you throughout the 6 hours of the scheme. 
Once you've completed the course's six modules, your driving instructor will pass or fail you. Failing your Pass Plus doesn't impact your ability to drive on the road, as the course is non-compulsory. However, failing will highlight areas of driving that you definitely should improve on before regularly driving on your own.
Your driving instructor will either award you an 'Achieved' or an 'Exceeded Standard' certificate if you pass.
'Achieved' means you met the requirements of the Pass Plus assessment, whereas 'Exceeded Standard' means that you performed better than is to be expected from a driver of your level of experience.
The latter suggests that you are more than ready to drive regularly solo on the road. With this, Pass Plus can be seen as a confidence booster for new drivers, as it helps to show them where their strong and weak points are.
What Does The Pass Plus Driving Course Entail?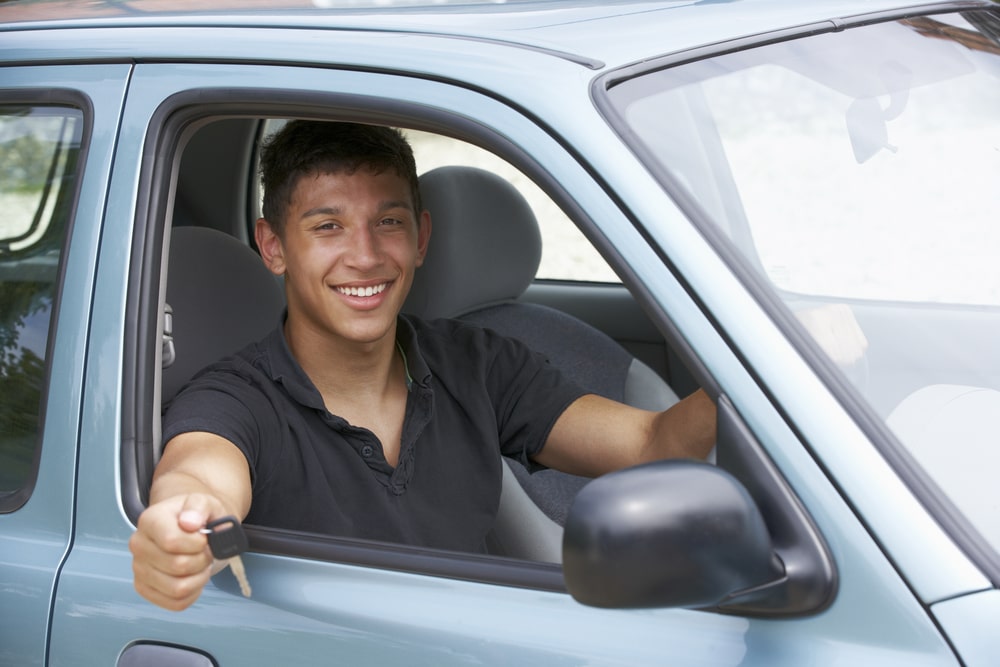 As aforementioned, this 6-hour course consists of 6 1-hour modules. These modules are as follows:
Driving in town

Driving in different weather conditions

On rural roads

At night

On dual carriageways

Driving on motorways
Driving in a town
This module details all the junctions drivers will likely encounter when driving in town and what to do when experiencing a bus or cycle lane. 
A big focus of this module is spatial awareness and learning how much space to allow yourself and other drivers when driving through busy town centres. 
It will also briefly go over how to stay vigilant for bikes, buses, pedestrians, and other vulnerable road users. 
This is arguably the most valuable part of the Pass Plus exam as driving in town centres is what new drivers will be doing mostly.
Driving in different weather conditions
This module will cover all you need to know for driving through difficult or unpredictable weather conditions. Heavy rain, fog, or hailstones could impact visibility and your ability to see other drivers, so knowing what to do in these conditions is vital for new drivers. 
You will also cover breaking distance, driving speeds, and what to do if you find your vehicle skidding on ice. 
This module is one of the most difficult to perform in the car, so it will most likely take place as a theory module.
Our guide on driving in the rain: wet weather safety tips should help provide you with the tools to become more confident behind the wheel, when driving in heavy rain.
On rural roads  
Rural roads pose all kinds of challenges for a new driver: blind bends, how to overtake farm vehicles, and what to do when you encounter moving animals. Knowing what to do in each situation can be difficult, and a wrong move could be dangerous, so Pass Plus covers rural road training.
Driving at night  
Darkness adds a lot of difficulty for new drivers in manoeuvring, keeping their eye on the road, and even watching out for other drivers. This module will go over how to use headlamps accordingly and judge distance when it's too dark to see.
For more guidance, check out our night driving tips: how to stay safe.
Dual carriageway driving
The most intimidating part of driving on a dual carriageway is knowing how to enter and leave one. This Pass Plus module covers how to drive on slip roads, overtake other cars successfully, and how much distance you should leave between yourself and other motorists.
Driving on motorways  
Like dual carriageways, motorways can be intimidating for new drivers, so there's a whole module dedicated to motorway driving. Specifically, this section covers motorway speeds, lane discipline, and what to do if you suffer from motorway fatigue.
When Will I Be Able To Enroll in the Pass Plus Scheme?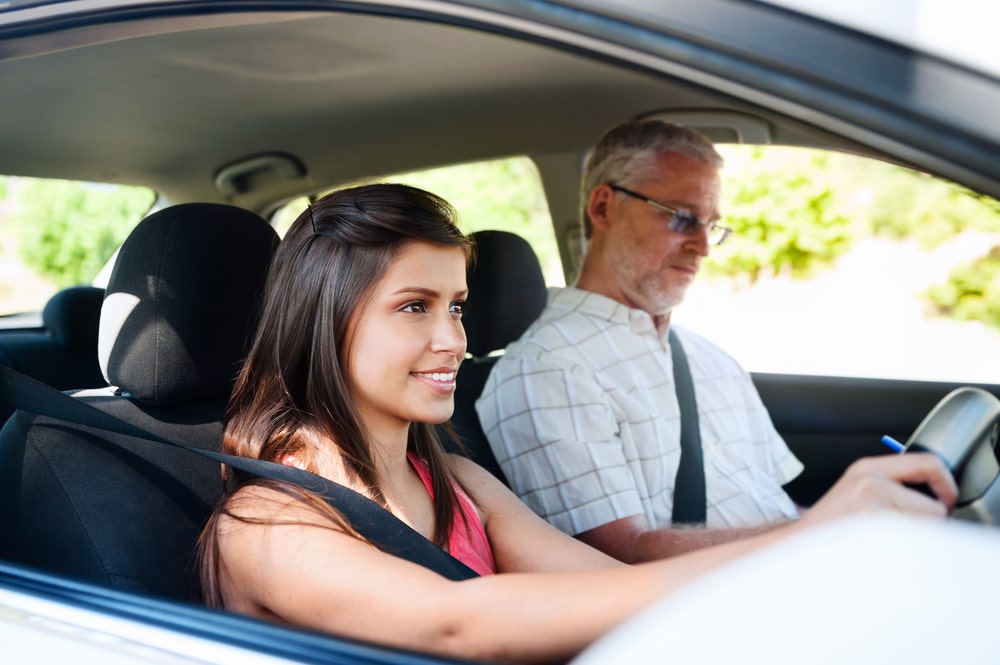 You'll be able to enrol in the Pass Plus scheme as soon as you pass your driving test. If you don't feel like enrolling in it straight away, you can technically take the course any time after you pass. However, you'd get the most out of Pass Plus if you took it within the 1st year of being a licenced motorist.
How Do I Book A Place On A Pass Plus Course?  
You can book a place on a Pass Plus course through any approved driving instructor registered with the scheme. If you are unsure, you can contact the Driver and Vehicle Standards Agency (DVSA) to find an instructor registered with the scheme.
How Much Does The Pass Plus Training Course Cost?
The scheme can cost anywhere between £150 and £200, depending on where you live and the driving instructor you pick to complete the course with. You may find that your local council offers Pass Plus discounts – it's worth checking with them before you sign up for the scheme.
How To Apply For A Pass Plus Certificate?
If you pass your Pass Plus, you'll have to apply for a certificate yourself. To do this, you'll have to e-mail passplus@dvsa.gov.uk and give the Pass Plus team details provided by your driving instructor.
Can I Get A Discount On Car Insurance If I Have A Pass Plus Certificate?
It's not a guarantee, but your Pass Plus attainment is worth mentioning when applying for learner driver insurance, mainly as first-time drivers get landed with the highest insurance price rates. 
You'll have to present your Pass Plus certificate to get a discount. 
Is Pass Plus Worth Taking?  
If you're a newly qualified driver but still feel uncomfortable behind the wheel, it's worth investing in Pass Plus. The scheme buys you more driving practice, granting you more confidence in driving solo. You may even feel confident enough in your driving to invest in a black box afterwards. 
We have a guide on everything you need to know about black box car insurance.
However, if your sole intent of enrolling in a Pass Plus driving course is to get a discount on your car insurance costs, it's not worth it. There's no guarantee that you'll get the value, and you may end up looking back on your Pass Plus as a waste of time – and money!
FAQs
Is Pass Plus the same as IAM?
Insurance companies more widely recognised IAM than Pass Plus, particularly newly qualified drivers. The course content is slightly different, with IAM focusing more on fuel efficiency and gear control.
How soon will I receive my Pass Plus certificate?
There is no set time frame in which you'll likely receive your Pass Plus certificate after contacting the company. However, most people receive their test within one week of applying for it.
Do I need car insurance to complete the Pass Plus course?
The Pass Plus scheme is only offered to those who have passed their driving test. If you have not successfully passed your theory and practical driving test, you cannot sit a Pass Plus course.
Final Thoughts
If you feel as though your driving lessons have inefficiently prepared you for real-life driving conditions, the Pass Plus course can be used to help you fill in the blanks. A registered, approved driving instructor will lead you through such additional topics as motorway driving and difficult weather conditions to make you a better and safer driver.
It's worth taking if you need it!
Learn more today on how to be a safer driver, what don't you learn as a learner driver and how to keep insurance prices down for young drivers to keep your driving knowledge up to date before considering joining a pass plus course.