Comments Off

on Your Guide to Impound Release Insurance 
We all make mistakes, and if you've made one that's led to your vehicle being impounded, no matter the reason – GoShorty has got you covered.
At GoShorty, we deal with all forms of temporary car insurance, varying from cars to vans to learner drivers; you're talking to the pros of short-term insurance here. We know that dealing with vehicle impoundment can be a stressful experience that often looks like non-stop complexities and uncertainties – from understanding the intricacies of impound insurance, also known as compound insurance, to managing the process of releasing your car, the journey can quickly become overwhelming and you might find yourself scratching your head wondering "What is impound insurance?" and "Why is it so expensive?". 
Well, with GoShorty's brand new specialised 30-day impound release insurance, we aim to simplify this process, providing cover and understanding for vehicle owners facing impoundment. We get it, your car is part of the family, that's why we do the hard work for you, removing any guesswork and debunking those bewildering industry terms, so you can focus on getting your vehicle back home as quickly as possible.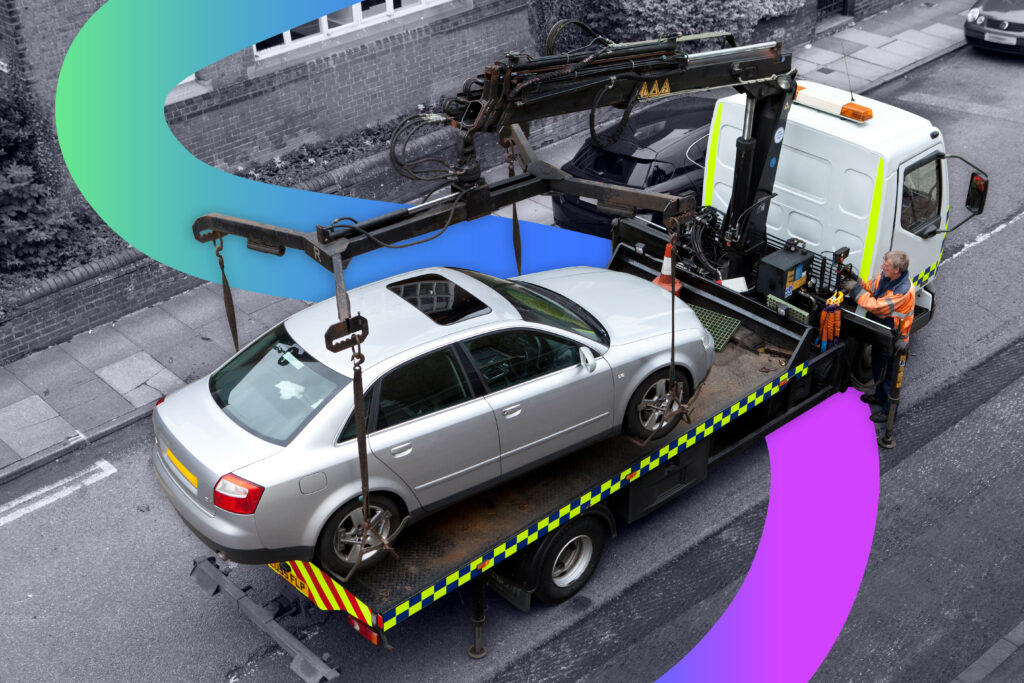 Understanding Impound Insurance
Impound insurance, often referred to as impound car insurance, compound insurance or impound release insurance, is a specialised policy designed to assist vehicle owners in reclaiming their impounded vehicles from a compound. The insurance you never want to need, but in case that time ever does arise, we are on hand to offer a lifeline to drivers, providing the necessary cover to facilitate the smooth release of seized vehicles.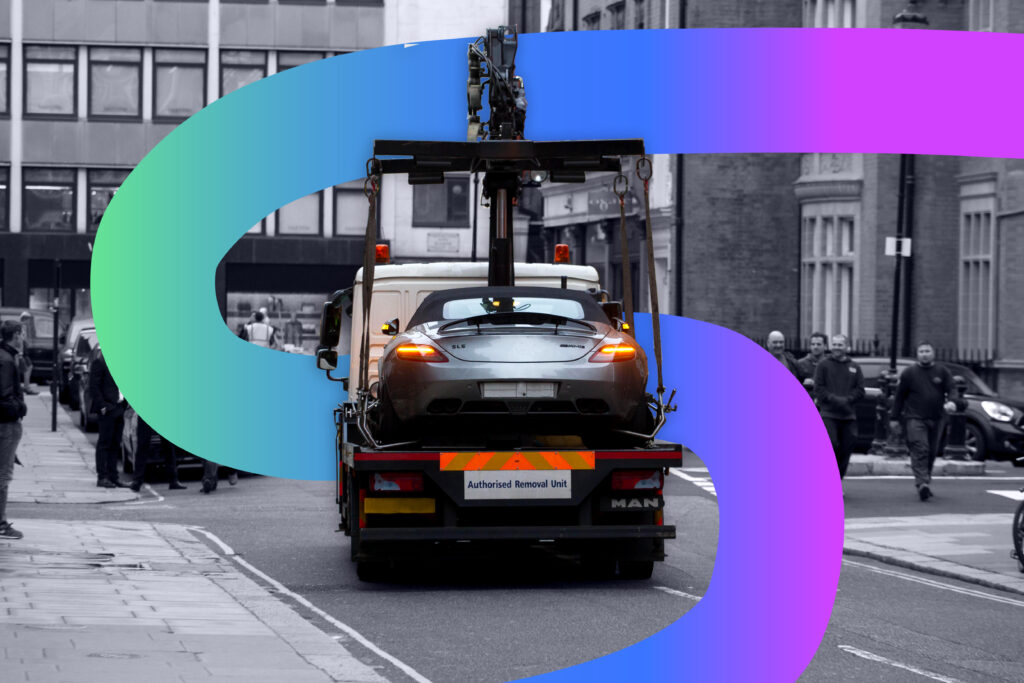 Oh, and it's not your typical long-term insurance. This 30-day cover is short-term and tailored to the unique situation of having your vehicle impounded – offered only by specialised insurance providers, such as us. As soon as your vehicle is impounded, your typical insurance becomes invalid. You must therefore purchase compound release insurance to free your car. 
It's essential to understand that impound insurance is different from regular motor insurance in that it serves a specific and time-sensitive purpose. Vehicle impounds in the UK require vehicles to have a 30 day specialist impound release insurance policy in place to be able to release an impounded vehicle, which is why GoShorty compound release policies all last for 30 days.
All UK, EU and international licences are covered with this product. Find out who we cover to check if you're eligible, today.
Why cars can be impounded
Cars can be impounded for a wide variety of reasons and we understand it's not always the owner of the vehicle's fault. Some of the most common reasons for impoundment include vehicle theft, lack of valid insurance, and vehicles involved in accidents as part of an investigation process. Other reasons for impoundment can include illegal parking, unpaid fines or tickets, and driving under the influence – the list goes on. With GoShorty, we're here to support you however we can, judgement-free.
What is always important to remember is that you can never drive a car without being properly insured. If your car is impounded for this reason, learn from your past mistake and stop and check you are insured to drive before starting the ignition next time.
We know there can be plenty of high pressure situations where you need to jump in a car and go, that is why we offer emergency insurance. All our policies can be purchased online and you can be on your way in under two mins, 24 hours a day, 7 days a week.
So, even if you think it's fine you're only using the car for a short trip, make sure you are insured. We offer hourly car insurance, one day insurance policies and so many more – so every time frame, small and big, can be covered. It's better to get a regular short term policy when you need it and drive legally, avoiding the need for impound insurance to release your car, trust us.
Possible Reasons for impoundment
Stolen vehicles found by police
Uninsured
Untaxed on a public road
Untaxed without SORN on a private road
Parked illegally on roads and private land
Blocking or obstructing the road
Involved in a collision
Being used for crime or anti-social behaviour 
Abandoned after an incident involving the police
Driven by someone without a licence or insurance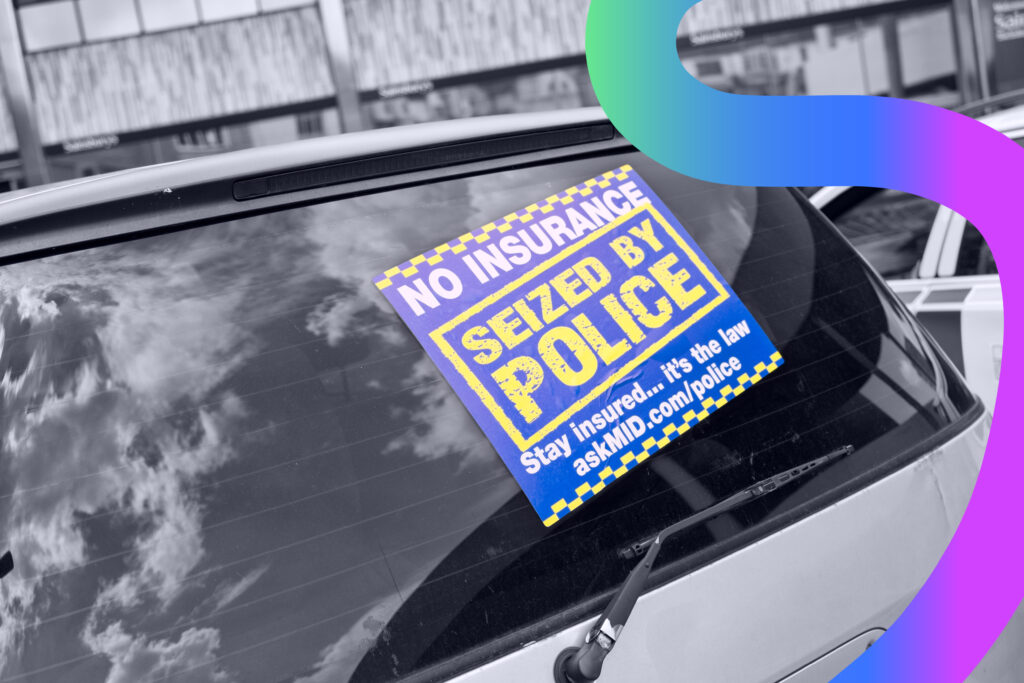 The Significance of Impound Release Insurance and its Costs:
While the necessity of impound insurance is evident in the event of having a vehicle seized by authorities, it is not uncommon for individuals to wonder about the costs associated with the process.
You can discover a full breakdown of our temporary impound insurance here, but it's important to note that outlining the costs associated with compound car insurance can be attributed to the specialised nature of the cover and the specific risks involved in the impoundment process. 
As impound release insurance is tailored for a temporary duration (often for 30 days) and users are generally classed as high-risk – the premiums may reflect the urgency and critical nature of the service. Despite the costs, investing in release insurance is crucial for the swift and hassle-free retrieval of impounded vehicles, during what can be a challenging and stressful time.
How Impound Insurance Works
We recognise the urgency and complexities associated with impounded vehicles. Our 30-day impound insurance policy is tailored to provide third-party cover, ensuring that vehicle owners can reclaim their impounded vehicles with ease and as quickly as possible, to avoid accruing more costs.
With this type of insurance, there are a couple of 'rules' to consider to allow you to swiftly recover your vehicle; it is required that you own the vehicle and hold the current V5 document in your name, unfortunately, the insurance alone will not get a vehicle out of impound. With our user-friendly online platform (which is accessible 24/7), we have streamlined the application process, eliminating the need for unnecessary "hold the line please" phone calls, frustrating back and forths, and extensive paperwork with long, drawn-out negotiations. In fact, you can secure an impound release policy 365 days a year, 24 hours a day, with just a few clicks online.
Our impound release insurance emerges as a reliable solution for those seeking efficient and seamless car insurance impound release services.
Why GoShorty?
Let's break it down for you. Our latest temporary impound release car insurance isn't just any regular policiy – it's your ultimate ticket to hassle-free vehicle recovery. Wave goodbye to the days of pulling your hair out over complicated insurance processes, and say hello to GoShorty's shiny-new seamless impound insurance experience.
Our 30-day policy is all about giving you the flexibility and affordability you need to get your wheels back on the road as soon as possible. With GoShorty, you can get set for smooth sailing into the sunset behind the wheel of your rescued vehicle in no time at all.
We hope you're ready for a stress-free recovery with GoShorty's reliable and ultra-accessible temporary insurance solutions. So get a quote today, and be on your way to vehicle recovery.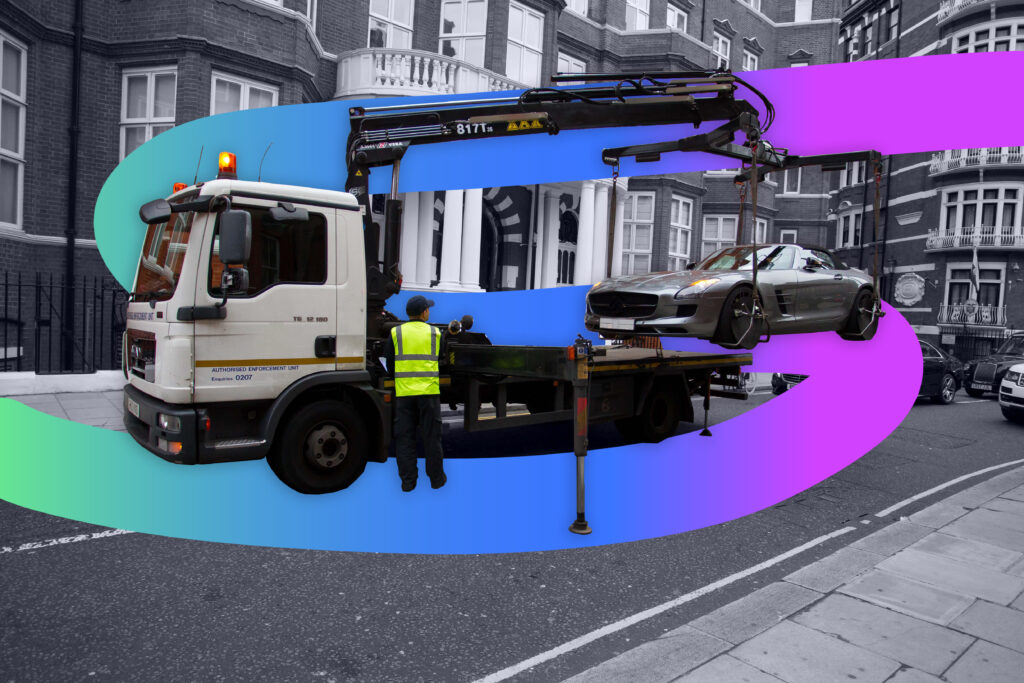 Similar articles you might like