As a driver on the roads, you will definitely need car insurance. The roads can be very unpredictable, and it's always best to be covered if anything does happen. Black box car insurance is an excellent choice for several reasons. So, if you're a young driver, inexperienced, or simply just cautious, then listen up! Here's what you should know:
What is black box car insurance?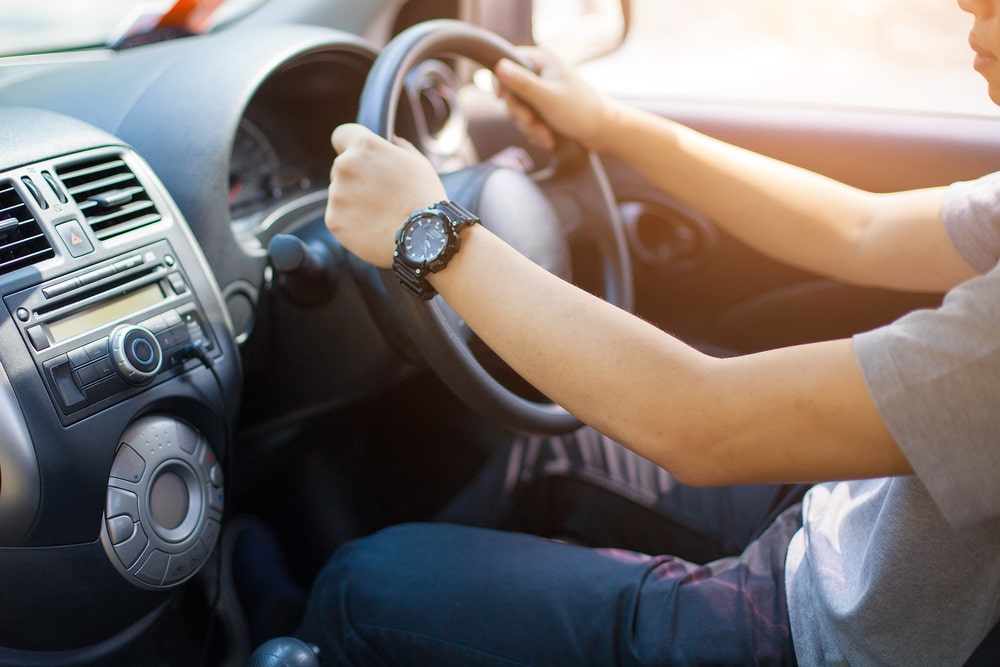 Black box car insurance is a policy where your car insurance provider monitors your driving using a black box. They then use this data to set your premium. Your premium is based on your driving score and driving habits. A small device is fitted into your car, usually in the dashboard or behind the battery.
The price of the black box is included in your insurance, and an engineer will need to install it for you. Ultimately, it is a GPS that sends information back to insurance providers so that they can use your driving data to calculate your insurance premium.
How does black box car insurance work?
A black box uses telematics technology to transmit and record data on how you drive; this data is then sent to your insurance provider. The insurance company uses the data to see if you are a risk. If you are a low-risk driver, you can benefit from cheaper insurance as you are less likely to claim, whereas high-risk drivers cost the company more. It is all recorded using a GPS.
Who needs black box car insurance?
Black box car insurance is aimed at drivers who are seen as high-risk; these are generally older drivers, young drivers, drivers with motoring convictions, and new drivers. This is because black box insurance can help these drivers save some money. It is perfect for a new young driver as it has tons of benefits and allows you to be rewarded for good driving.
However, it is available for many other types of drivers too. There are policies for different age groups and people. The fact that people can pay less or benefit from good driving creates a lot of motivation for people to take on safe driving habits.
What to look out for on black box insurance policies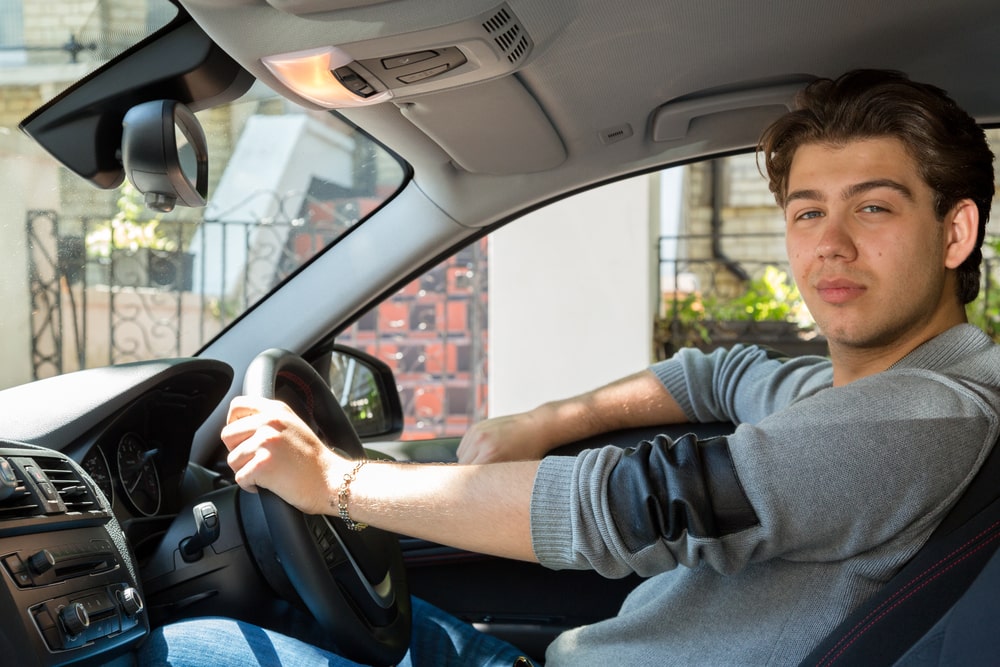 Before committing to something, it is best to read the fine print and know what you are getting yourself into. This is what to look out for:
Any age restrictions
Some insurance policies are aimed at people of a certain age, or there are age restrictions, and the policy may not be best for you. So first, take note of this to ensure that you are getting the right policy.
Penalties
Each insurance company is different, but some may penalize you for bad or unsafe driving. This could then increase your premium, making things more expensive for yourself. You will also get penalized if you remove your black box or your policy as a whole will be cancelled. This can lead to you having a bad driving record, and you will likely struggle to find new insurance.
Benefits
Some policies come with rewards. You get vouchers or discounts for good driving. You also may benefit from cheaper and lower premiums. Some companies offer a no-claims discount.
Extra charges
Some telematics insurance policies have hidden costs. You may be charged if you get a new car or if you'd like to move the black box; there may be fees to remove or to fit the black box. You could also be charged for wanting to leave the policy earlier than you're meant to. You may also be charged for repair costs and maintenance if required.
Mileage limits
There may be restrictions on how far you can drive in a certain amount of time or per month. There may even be restrictions on how many miles you can drive in one year. However, each company's rules will differ.
Driving outside certain hours
Specific policies have limits on when you can drive, and there is a high chance that you will get penalized and fined if you drive outside of their specified hours. Most black box insurance policies have a curfew because accidents are likely to happen during the night.
The pros and cons of black box car insurance
Pros:
The GPS tracking system adds a bit more security as it can be used to locate your car if it has been stolen. The black box is small and difficult to locate, so it can't be stolen or removed. So, you will likely always know the location of your car.

It will improve your driving skills as you will save money on insurance by having a safer driving style. It will also improve your cornering and steering.

Black boxes have an accident alert system; this will inform your insurer if you get into an accident, which means more safety and faster recovery.

You can use your black box to prove your innocence in an accident, as it can be used to prove that you were driving safely.

You get discounts on your premium and are rewarded for responsible and safe driving.

The claims process is much faster.
Cons:
There may be some additional charges for the black box cover, as there may be a fee for fitting and installing the box, a fee for black-box disconnection, and for if you get a new car and need to change the box.

Your insurance costs may increase due to bad driving habits. If you do not use your black box to improve, you will likely be penalized for rapid acceleration and harsh braking, for example, making your premium higher.

The black box may restrict how many journeys you can make in a single day.

There have been a few cases where the readings have been inaccurate, meaning the data can be wrong.

Insurance companies do not share their data, so if you move to another company, you will need to build up your driving record all over again.
Discover our top driving tips: how to be a safer driver, night driving tips: how to stay safe to make sure that you are driving safe on the roads, minimising any impacts on your car insurance.
What information will my vehicle insurance provider collect about me?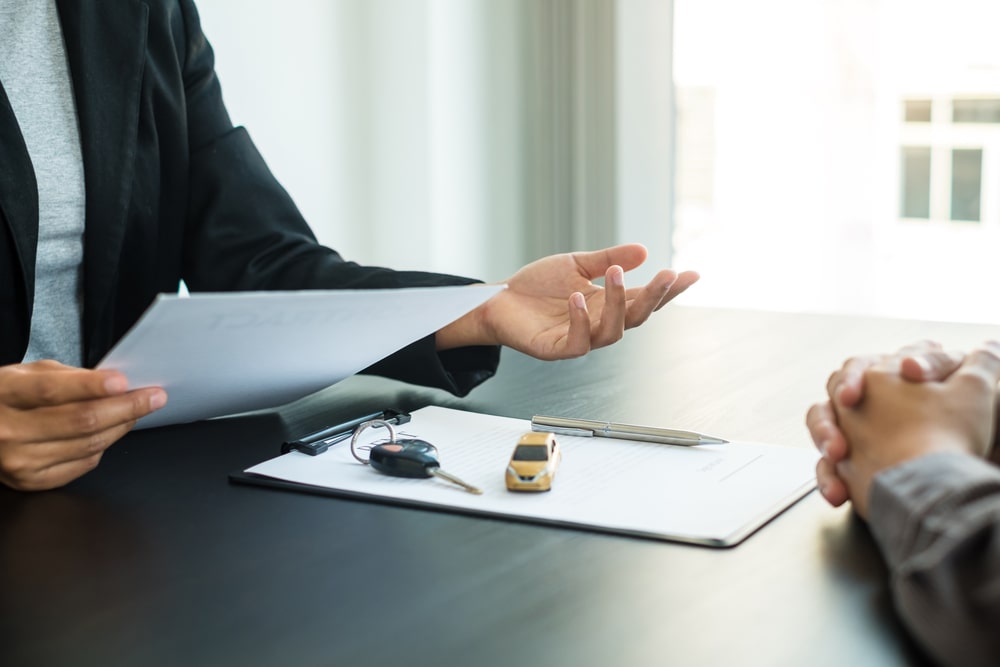 The data collected may vary depending on the insurance provider's requirements. However, the data generally includes how sharply you accelerate and brake, how fast you drive on various road types and if you keep to the speed limit. The insurer will also look at how you handle corners, how many breaks you take on long journeys, and your motorway miles and total mileage.
The provider will also collect all information about your acceleration, braking, steering, time of day, and speed. They use all of this information to assess how safely you drive so that they can give you a driving score.
Who will install the black box device?
Installation of the black box differs depending on the type and what is required from your specific insurer. Certain black boxes are straightforward when it comes to installation, and the driver may be able to do this on their own. While others are more complex, and your specific policy may require it to be installed by a professional.
If you require a professional, it is best to make an appointment with a skilled engineer. Either way, it needs to be installed in your car's interior. Once it has been installed, you will need to download the corresponding app on your mobile phone and register your vehicle. In most cases, you have 14 days to install the box.
How long do black box car insurance policies last for?
A black box insurance policy will generally last for about 12 months. After that, you can renew your policy, or you can compare the prices from different insurers and choose a new company and policy. In some cases, you do get benefits for renewing your policy.
Find out more information over out our who we cover page.
How much does black box car insurance cost?
Black box insurance is generally more affordable than traditional car insurance if you stick to the agreed driving behaviour guidelines. In some cases, you can save up to 60-70% with a black box insurance policy. It is essential to be realistic when discussing your policy and the framework. Otherwise, you may risk getting higher rates.
Black box car insurance is generally more affordable for high-risk drivers who usually get quoted high fees. Black box insurance likely isn't worth it for drivers who have a good record and many claim-free years.
Additional fees involved in black box car insurance
The additional fees will differ for every insurance company. However, it remains affordable car insurance.
Installation fees
Certain companies will charge you to install the black box in your car. In some instances, this may need to be paid upfront, and in others, it will be included in your initial annual premium. You could even be charged for missing your installation appointment. So, always be sure to read the terms thoroughly.
Removal fees
If you move to another insurer or if your policy has ended, the black box will merely be deactivated and will be left in the car. If you'd like it to be removed, you will likely be charged. The fee can range anywhere from £50 and £100, depending on the insurance company.
Transfers/reinstallation 
If you get a new car and the black box needs to be moved, you will pay a fee for this to be done. You also pay a fee if you decide to renew your policy.
Repair/replacement costs
If your black box breaks or gets damaged during a car accident, then in most cases, the insurer will cover this. However, if you tamper with it or break it, the fees will fall on your shoulders.
Where can I get black box car insurance?
Most insurance companies offer a black box insurance policy and the standard car insurance policy. You will need to do the proper research to see which company offers the policy best suited to you, along with all of their terms, conditions, and fees. Various insurance companies specifically offer black box insurance.
Check out our fantastic guides on how long it takes to learn to drive in the UK to making sense of insurance jargon, keeping you up to date and well informed on everything driving and car insurance related.
FAQs
Will a black box work in any car?
Yes, it will. A black box can generally be fitted into any car. It does not matter what the brand is, the size, or the model.
Will I be allowed to see the information about my driving?
Yes, you will. You can find this information on the app you would have had to download when the box got installed.
Will black box insurance companies share the data from my black box?
The data from your black box is protected under the General Data Protection Regulation (GDPR) and Data Protection Act 2018. They are not allowed to share your data unless it is with the police or third parties that work with the insurers, but they will need to get permission from you first or a court order that asks for it.
Can someone else drive my car if I have a black box?
Yes, they can. However, their driving will still be monitored, and it will count towards your driving score. The black box continues to record no matter who is driving, as it is attached to the car, not the person.
Where will the black box device be installed?
Black boxes, otherwise known as telematics boxes, are generally installed out of sight, usually behind your car's dashboard. The box won't be seen, and it also won't affect how your car works.
Final Thoughts
So, what is black box insurance? It is possibly the best decision you could ever make as a high-risk driver. It will save you money on your insurance premiums and motivate you to drive safely and more responsibly. It will undoubtedly benefit you and will be worth it in the end. 
Of course, the policies and benefits differ for each company, but you will find a policy that is the perfect match for you and meets your requirements. So if you are a cautious, new, older, or inexperienced driver, we highly recommend looking into black box insurance. 
You can find out more about the types of insurance we offer like our learner driver insurance or temporary car insurance.