Comments Off

on Winter Driving Tips

Every year, as if like clockwork, the UK goes from 20°C degrees down to 3°C in the space of no more than a few days. The clocks go back and the evenings get darker, as we prepare ourselves for the bitter weather that's heading our way.
Whether you've been driving for 10 years or 10 weeks, you're sure to have experienced heading down a British motorway in the middle of a hail storm – gale force winds and pitch-black horizons blanketing the roads, it's pretty intense and so it's best to be prepared for it. Driving in winter is tough, we have compiled the winter driving laws to be aware of, and now we've taken the time to explore the relevant checks you should take on your vehicle and gathered a few tips on navigating the colder, more extreme climates winter has to offer.
You can support friends/family/passengers during treacherous driving conditions with our temporary car or van insurance by sharing drives between you. And if you are a learner, bravely practising driving in winter, browse our temporary learner driver insurance, instead.
Your comprehensive guide to safe winter driving awaits…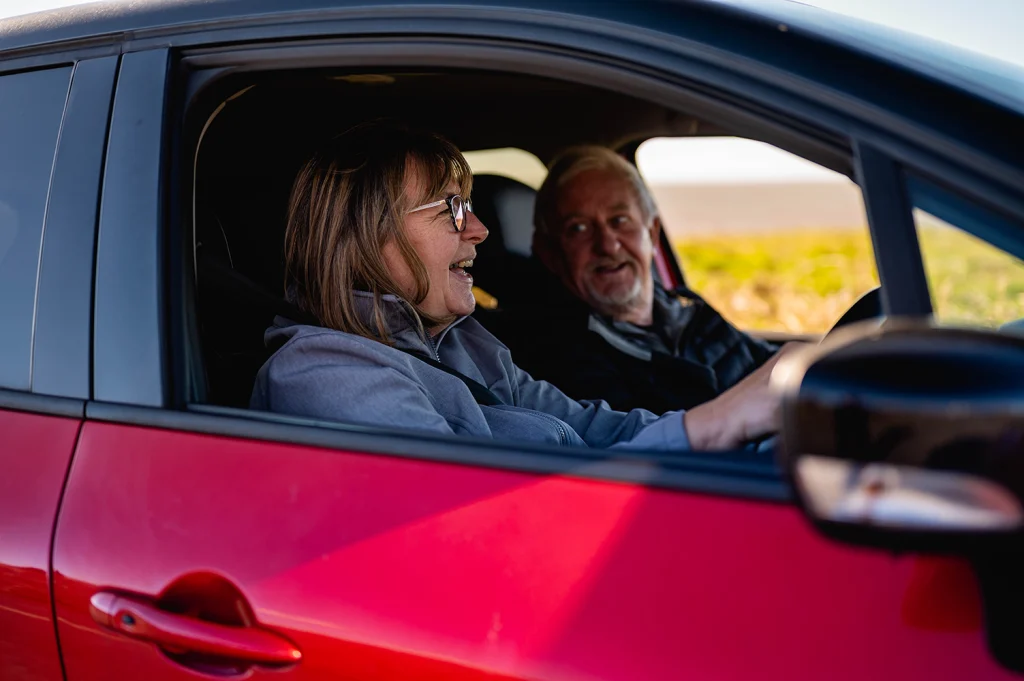 How to Drive Safely in Winter
As the frost of winter settles in, it's time to revamp your driving game and equip yourself with some of our essential winter driving tips to conquer the icy roads like a pro. With snow, ice, and intense winds posing as persistent companions on your journey, ensuring your safety and securing your vehicle's functionality is more than a necessity!
You might not quite be an ice road trucker, but the threats are still real even on main roads during the colder months.
Potential Driving Risks to Be Aware of in Winter
As winter tightens its icy grip, the onslaught of strong winds adds another layer of complexity to the already challenging driving conditions. Gusts of wind can buffet vehicles, especially those with high profiles, leading to unpredictable swaying and reduced stability on the road.
Sudden gusts can catch drivers off guard, creating a hazardous situation that demands swift, skilful manoeuvring. Navigating through open spaces, such as bridges and exposed highways, becomes a precarious task, with wind gusts threatening to push vehicles off course, amplifying the need for a steady hand and a vigilant eye on the road.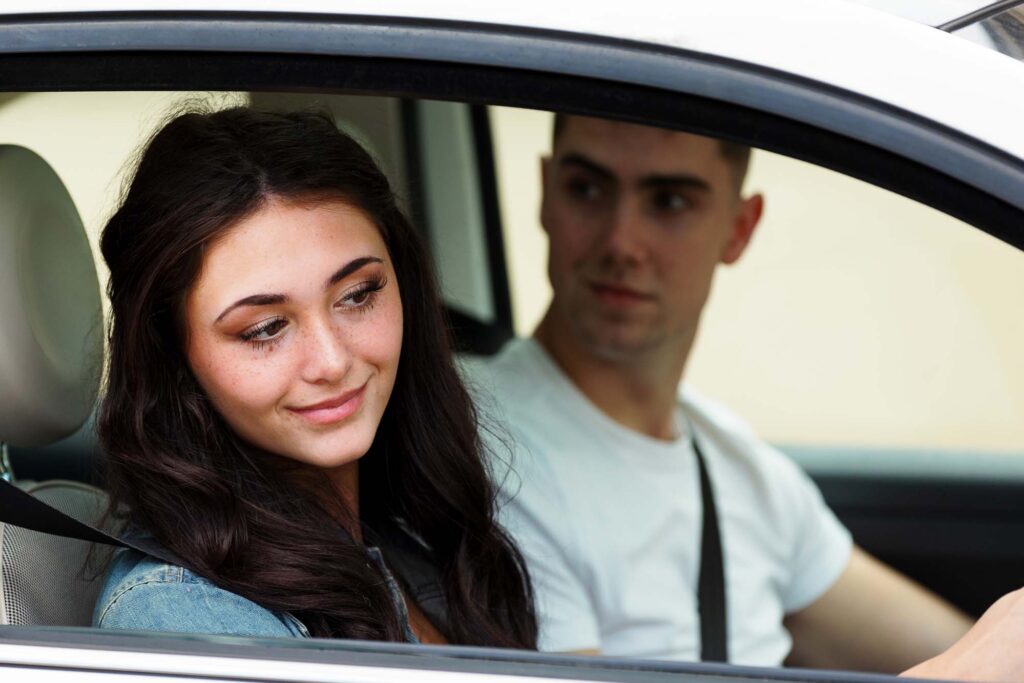 But what about driving on the treacherous ice? From adjusting your speed to allowing for
longer braking distances and steering gently to maintain control, mastering the skill of, preferably avoiding, driving on ice can transform your winter driving experience from daunting to delightful.
And here's the cherry on top – with our temporary car insurance policies, you can hit the frost-laden roads with the assurance that your journey is fully covered with our comprehensive insurance, even when you're braving the most challenging winter conditions. And if you are borrowing someone's car, you and the owner can have peace of mind that their no claims discount will be protected too.
Car Checks to Carry Out in Winter
Checking your car during the winter is imperative as the dangers can be very real. From examining your tires' traction for optimum grip when driving in snow and ice to ensuring your brakes are sharp in case you need to avoid aquaplaning, a comprehensive winter car check is how you can best tackle the winter weather with the same confidence you had in the summer.
It is recommended that you carry out the following checks to help avoid skidding, poor vision, breaking down or the worst case scenario – crashing.
Check tyre tread depth – Also ensure they're not overly worn for maximum grip and traction, skidding looks cool on Tokyo Drift, but you don't want to experience that in your Corsa.
Check battery health – It is vital to have a properly functioning battery when it's cold, a dead battery means you'll be stuck at standstill for a while. Make sure you carry jump leads and replace the battery if you find it gets low when idle, otherwise, you may as well have the AA on speed dial.
Use antifreeze – It is a must-have, it's imperative you do not set off until you have a full field of view above your dash.
Check Lights – They must be working to their full capacity so you can see on even the darkest nights. Winter means dark roads – don't get caught out by the early afternoon sunsets!
Check Insurance – Insurance is something you need every time you get in a car. The winter weather can be a significant cause of incidents, so getting extra protection could help! We always only offer high level protection temporary insurance, whether it's daily insurance or hourly cover. If you are borrowing someones car, it is especially important to check you are covered to drive their car.
Have a toolkit / breakdown kit – it's wise to always have one to hand, whether you need to fix something or need blankets and torches if you have broken down.
Can't wait to see the back of winter? We hear you. Thankfully we've got you covered come rain or shine, so be sure to browse our hot weather driving hacks ahead of summer, too.
Driving Tips for Safe Winter Driving
Equipping yourself with essential winter driving safety tips, such as maintaining a safe distance from other vehicles, using gentle manoeuvres to navigate icy patches, and avoiding sudden braking on snow-covered roads, can be your ultimate toolkit for conquering the frost and ice.
It's good to check weather forecasts, as inaccurate as they may be sometimes! If a big storm is due during a cross-country drive, it's useful to know so you're able to adequately prepare.
Checking tyres are at their appropriate pressures when navigating what might feel like the snowy mountains of Narnia can help avoid any nasty skidding or aquaplaning, too.
It's also often helpful when taking on winding country lanes to sound your horn and flash your lights to alert oncomers of your presence, be sure to take corners sensibly – in this case, slow and steady really does win the race.
With all of these tips and checks in mind, you should be ready to take on Britain's winter roads with full confidence.
Utilising temporary insurance means you're able to split longer drives with those onboard with total ease.
Lengthy winter drives through intense weather can be draining for the driver no matter how experienced – concentration will be at an all-time high as you navigate the unknown through the dark. So use temporary cover to share your next long winter driver, it can be safer for everyone on board. Get a quote today.
Similar articles you might like