We have carried out research that has revealed that the number of incidents of road rage in the UK reported to the Police saw a 40 percent increase from 2021 to 2022.
Using data from 20 separate UK Police constabularies and a survey of 2,000 Brits, we have explored the darker side of motoring – looking specifically into road rage incidents and bad driving habits.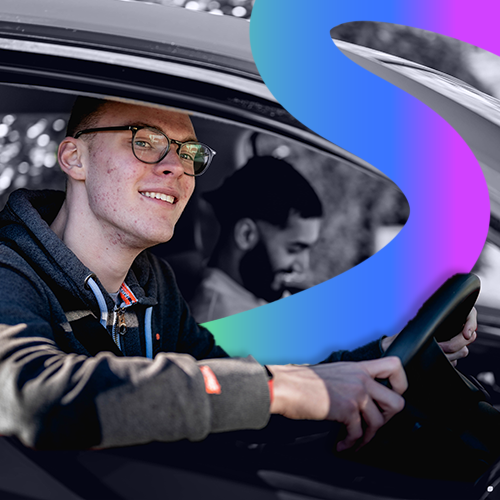 Road Rage Incidents Skyrocket
In 2021, there were 2,282 incidents of road rage reported to the Police – whereas in 2022, this number jumped up 40 percent to 3,208. Road rage can land drivers with an assault charge, and even endanger the validity of a driving licence if drivers face prosecution for becoming seriously aggressive. Our research found that the areas in the UK where road rage has seen the biggest spikes from 2021 to 2022 are:
Lancashire +198%
West Mercia +56%
Leicester +13%
Cambridgeshire +6%
South Wales +4%
According to our own Survey, 89 percent of Brits said they had encountered rude drivers with bad habits and behaviour whilst on the road. Sadly, plenty of drivers show little remorse for their rudeness, with over a fifth (24 percent) stating that they have never regretted being rude behind the wheel. Many drivers appear to shift the blame from themselves too, with 36 percent admitting they've picked up their bad driving habits from other drivers.
The Worst Driving Habits
Every driver experiences moments of frustration and annoyance on the road – whether it's warranted by others' bad driving, or just as a result of a specific dislike they personally harbour. Lane hogging, anyone? 
The top five worst habits, according to British drivers, are:
---
Braking suddenly to scare the person behind you.
---
Tailgating someone on purpose because they drive too slow.
---
Not pulling over for emergency service vehicles.
---
Overtaking and then going slowly.
---
Throwing rubbish out of the window.
54 percent of respondents admitted to committing at least one of the acts mentioned above whilst driving. Due to other road users' bad behaviours, 21 percent of the survey respondents claimed they have taken a break from drivin
What Do the Experts Say?
Andy Moody, Founder and Managing Director of GoShorty, said:"Our research reveals that many drivers are experiencing road rage, as both perpetrators and victims of rude, antisocial behaviour on the roads – which clearly isn't good for anyone. The revelation that this is actually learned behaviour is also concerning, particularly as it is then dissuading people from driving because of their past experiences with rude road users.
"It might not offer a complete solution to policing the UK's anger issue, but our short-term insurance gives drivers the freedom to borrow friends' or family members' vehicles, actually encouraging better behaviour amongst drivers. 78 percent of the Brits we surveyed said that they're more likely to show respect to other drivers and avoid any rude behaviour if they're behind the wheel of a borrowed car!"
With the help of short-term car insurance, we may be able to lessen the amount of vehicles on the road, whilst also reducing the amount of time each driver spends behind the wheel. Hopefully lessening the rising road rage the roads of the UK are becoming home to.
Similar articles you might like