It's hard to deny that Brits love their cars. Maybe that's why there are over 40 million of them on our roads. Plenty of us could spend hours arguing over which is the best – or at least our favourites – so we thought we'd find out the real answer for ourselves.
Learner drivers often face a host of problems when getting behind the wheel. From finding the best car insurance to finding the right vehicle for them to practise in.
Practical driving pass rates are steadily dropping year on year. But, this year alone another 1.3 million drivers will be eager to get behind the wheel and do their best to secure their licence. So it's more important than ever for learners to find the car perfect for getting temporary learner cover on and of course practising in…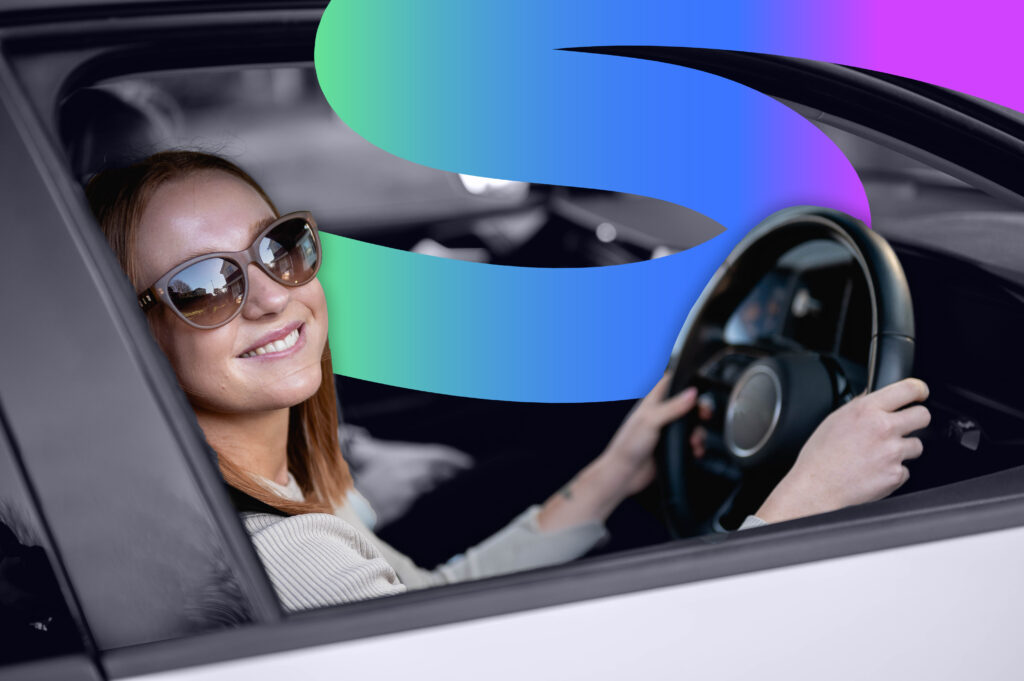 What Makes A Popular Learner Car?
The best learner cars have a few things in common. They're reliable, sturdy and guaranteed to start in the morning – even after a few dicey emergency stops or a missed gear or two.
Smaller cars are usually more popular as they have less powerful engines, so allow learners a bit of leeway, especially when it comes to narrow streets and tight parking spots. Anything that can help a learner avoid a bashed door or bumped bumper is high on the list of wants.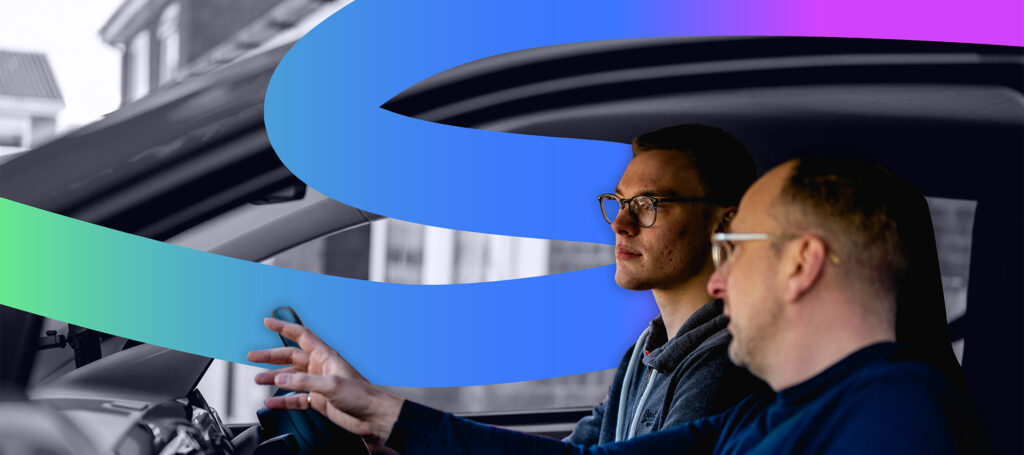 What Is The Most Popular Car To Learn To Drive In?
We set out to discover which cars are the most popular to learn to drive in, across the UK. After diving into our internal data, looking into the cars most commonly covered using temporary learner insurance, one car came out on top.
According to our data, it seems that learner drivers up and down the country find it hard to beat the Ford Fiesta. One in ten UK learners choose the Fiesta to get some well-needed practice in, before trying their hand at the practical driving test – making them the most popular learner car on the market.
But it's not just learners that are fans. Our previous survey on driving behaviours and attitudes revealed that 22% of UK motorists think Ford drivers are the politest on the road, beating other popular brands like Vauxhall and Volkswagen to the title.
So learning to drive in the popular Ford Fiesta might just mean you turn into a particularly polite road user too – great news!
Which Learner Cars are Popular and Where?
Ford Fiestas are popular learner cars all over the UK, but our research has shown a clear North / South divide with regard to other practice cars.
Northerners seem to be especially fond of the Fiesta, with 33% of learners in the North West choosing it as their preferred car to insure for driving practice. Liverpudlians were the model's biggest fans, with 18% of learners in the region choosing the classic model to motor around in.
Down South it's a slightly different story. While 8% of the UK put Vauxhall Corsas at the top of their list of popular learner cars, in London 18% of learners are opting for the versatile car – a huge increase on the national average. Scottish learners are also Corsa fans, with 9% of aspiring drivers getting insured on the iconic Vauxhall.
Interestingly, the Midlands showed split results – with 15% of learners getting covered on the Fiesta, whilst another 15% were taking out insurance on a Corsa.
While there are some clear favourites, the most popular cars to insure for learner practice is still a hotly contested race, nationwide.
In Wales, the Mercedes A-Class was a clear favourite, beating the Corsa, Fiesta, and Nissan Micra. Sadly, the Volkswagen Polo didn't crack the top five and instead was narrowly beaten by the Golf, Toyota Aygo and even the larger Nissan Juke. Learner cars are getting fancy these days!
What Do Learners Need To Consider Before Taking Their Test?
Finding the right car is just one piece of the puzzle. From discovering the right instructor for you, to passing your theory exam and getting the right car insurance for practising, costs can quickly add up.
Since the pandemic, learners are facing longer and longer waiting times for tests, so it's important that every driver heads into their exam, happy and confident. So, being able to get all the practice that you can, to make sure you do your very best is crucial.
Before passing your test, being added to someone else's annual policy can become expensive, making it difficult for learners to practise on a schedule that works for them. Even new drivers can be stuck with pricey long-term policies that lack flexibility. That's why car insurance for learner drivers can offer you flexibility to save costs and just get insured when you want to practice.
GoShorty offers comprehensive learner cover for as little as one hour to 28 days. Our quick and easy quoting process allows learner drivers can get behind the wheel in as little as 90 seconds. Take a look at our learner policies and find a deal to suit both your wallet and lifestyle.