Buying a new car can be an exciting process and it's easy to get carried away with flash new features – warm seats, anyone? But as with all major purchases, it's essential to step back and consider if you're making the right choice for you – and more importantly, if the car itself is in the correct working order.
A test drive is a great way to check how a vehicle drives and make sure that everything functions as you'd expect before you sign on the dotted line. Testing a car from a dealership typically means that you're covered by their policy. If you do purchase though, it's always best to check you have the right drive-away insurance in place.
This is different to a private sale, where it's your responsibility to ensure you're insured before taking the vehicle on a test drive and you definitely will need to organise driveaway insurance if you do purchase the vehicle.
So, whether you are having a private test drive before purchase, or about to drive off into the sunset with your new vehicle – temporary car insurance is always the perfect solution.
Why Are Test Drives Important?
A test drive is a great way to get a feel for a car, decide if it's a good fit for you, and fully inspect every nook and cranny. It's arguably the most important part of purchasing a car, as it gives you the chance to spot any issues that might only be noticeable in transit.
Without a test drive, you could miss issues like a faulty clutch, poor power steering, or slipping brakes. Fail to spot these errors before purchase, and you could be stuck with a car that isn't fit for purpose, and in need of expensive repairs.
Once a car has been bought and the money handed over, it can be difficult to negotiate a return. Making sure you're totally happy with your decision to purchase before you agree to the sale is absolutely integral to such a big investment – and a test drive is key to this decision-making process.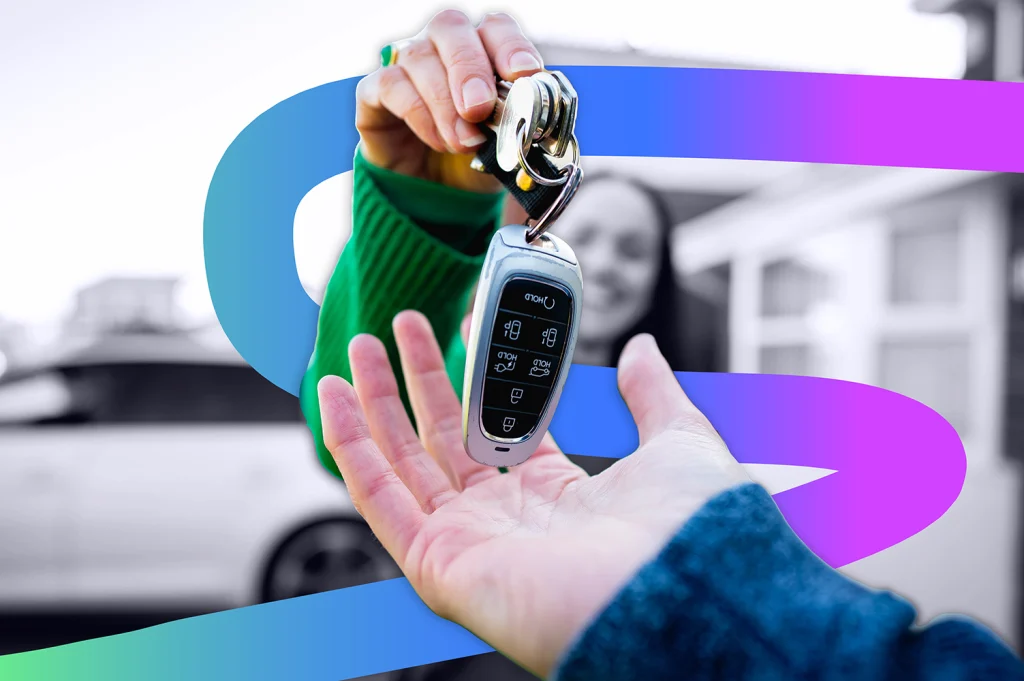 Do I Need To Be Insured When Test Driving a Car?
You need to have insurance in place when having a test drive. If you are test driving a car at a dealership they may have cover already in place. If it is a private test drive you will need to organise your own insurance, hourly car insurance can work perfectly for this.
Car insurance is always needed to cover you when you get behind the wheel of any car. It doesn't matter who the car belongs to, where you are in the country, or how long you're going to be driving it.
Test drive insurance for a private sale vehicle is a legal requirement, which is why many drivers opt for short-term temporary cover. Test drive insurance covers the vehicle from any potential damage or accidents, and also protects the owner's no claims discount on any annual policy they might have in the event of an accident. Meaning you can test drive the car with the complete peace of mind that you have the right cover in place.
Test Drive Checklist
It can be hard to know what to look for when test driving a vehicle, especially if you're a young driver buying your first car. To make things simple we've created a comprehensive checklist of what to look out for on your test drive.
Car Body and Paint Work
The first thing to check is the general appearance of the car. Scratches, dents and other obvious flaws can be a sign that the car has been involved in an accident and there are issues beneath the surface, too. If the paint is patchy or there are sections of bubbling, the metal underneath might be rusty – which can be a real pain to fix.
Gaps in the car panelling can also be a cause for concern, as it may signal that previous repairs have been carried out poorly, or that there is further damage that might not have been disclosed.
If the car is a convertible or has features like a sunroof, you should check these functions are working well. If it's a soft top, check for tears and mould, and test the mechanism to make sure it's operating smoothly.
Inside Checks
There are a lot of features inside the car that need to be checked before driving off – and we don't just mean the radio! Make sure the lights and indicators are in working order and that they're connected to the lenses outside the vehicle.
It's important to check the mileage of the vehicle too, to see if it's consistent with the paperwork you've been supplied with. If the odometer shows low miles, but the steering wheel, gear lever and pedal rubbers are worn, the real mileage could be significantly higher.
You should also assess how comfortable it is to sit in – this is where you'll spend most of your time in the car, so it needs to be pleasant. Check that the seatbelts pull out smoothly and that the seat can be adjusted easily to your preferred fit. Test the electric windows and mirror to see if they work properly, as well as the ventilation systems. If it's blowing the wrong temperature or is making a strange noise, then there's likely a fault that you need to be made aware of. If there's a sat nav fitted, make sure it's properly calibrated and set for the correct location.
Tyres and Suspension
Before driving off, you should check if the tyres and suspension are safe and legal. The tyres should have a tread depth of at least 1.6mm, which can be checked with a 20p coin. Simply insert the coin into the groove of the tyre to see that the tread covers the outer band of the coin. If so, it's legal and safe to drive.
You should also check that any wear to the tyre is even across the wheel and its tread. If not, this may indicate there's an issue with the suspension. You can check this by pushing down on each corner of the car. It should bounce back up smoothly. If it fails to, there may be a bigger issue at play.
If the car comes with a spare wheel, check its condition. You certainly don't want to pop a tyre only to find that the spare is worn down or punctured.
The Boot, Locking System and Everything Else
One of the most important parts of any car is its locking system. You don't want to drive away only to find out that you've bought an unsafe car.
Space can also be an issue. Think about how you use your car on a daily basis. Is the boot big enough to fit your weekly shop? Is there enough room to get a pram and child seat in and out of the car? Can you fold down the seats if you need to move stuff from A to B?
You may want to take your essentials along for the test ride to check they fit and don't prohibit your view or usage of the car, to save you from any surprises on the way home.
Taking The Car For a Drive
Every car drives and handles slightly differently, which is why actually testing how the car drives is arguably the most important part of the buying process. Make sure you're comfortable behind the wheel, happy with the way everything works and feel totally in control of the car.
The test drive is your chance to test the steering, make sure the brakes are all in working order, try out other features like cruise control, and listen out for any concerning sounds – especially when accelerating. Clunks, rattles and other sounds could be a sign that something is wrong with the engine, so keep a close ear for any noises. (We recommend spending the majority of the test drive without the radio on – sorry!) Excessive smoke coming from the exhaust or the engine is another sign that something is off, so make a note of this before returning the vehicle.
A few other things to consider:
If you are test driving a car from a private seller, you might want to request a cold start, meaning flicking that ignition when the car has been sitting dormant for several hours. If the car bonnet feels warm, it could indicate that the seller is trying to conceal an ignition problem.
If you are buying from a private seller and the test drive has gone well, ask whether you can pay for a mechanic to check the car over. Whether or not you decide to go ahead with it, the seller's reaction should tell you if they are trying to fleece you into a bad deal.
Private Test Drive Do's and Don'ts
When taking a private vehicle for a test drive there are a few guidelines that you should follow. To make things easier for you, we've put together a couple of key rules to ensure your drive goes smoothly.
Don't Waste Time
A test drive should usually take between 15 and 30 minutes. You should take your time adjusting the vehicle to assess how it handles, but it shouldn't take longer than 30 minutes to check the basics of the car. A quick drive to test the brakes, clutch, steering and other essentials should be enough to ascertain its working order.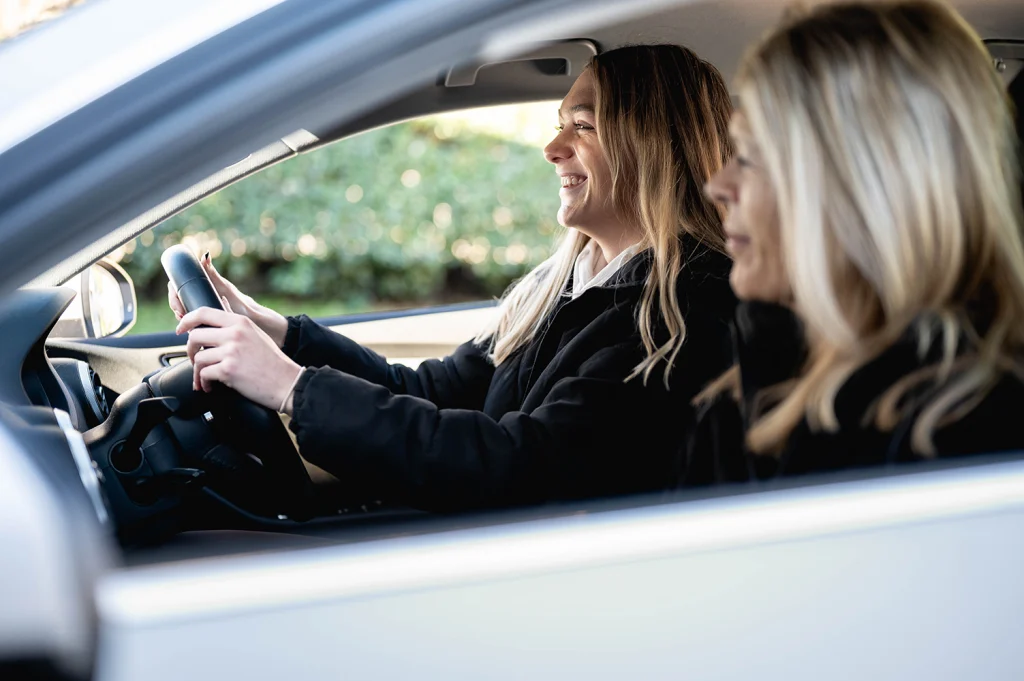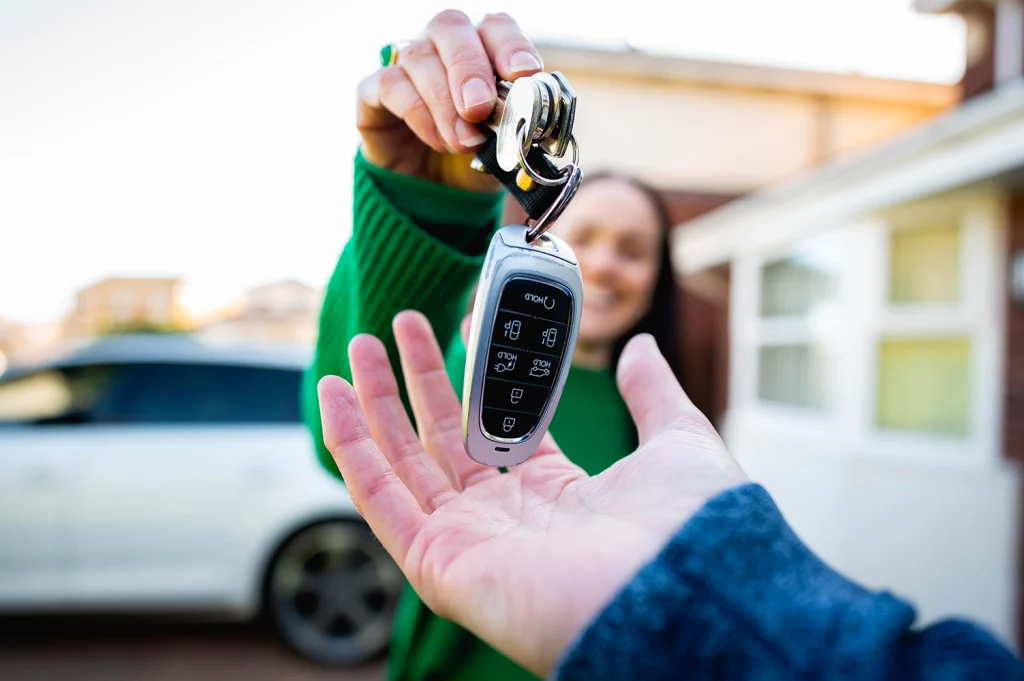 Be Respectful
You're there to test the car, not to borrow it. Test drives aren't for you to run errands or take a quick trip through the drive-through – so don't take the mick! No matter where you go, make sure that you leave the car as you found it. Take all your personal belongings with you, as well as any rubbish or empty coffee cups you've accumulated on the way.
Stay Alert
As a general rule it's best not to daydream when driving – ever – but especially when you're driving a vehicle you don't own! Not paying attention is a sure way to end up with bashed car doors or a shattered side mirror. The last thing anyone wants when trying to sell their vehicle is unexpected damage, so make sure you stay alert and extend the car the same care you would your own. Even if you're covered for the damage, it's going to be an awkward drive home…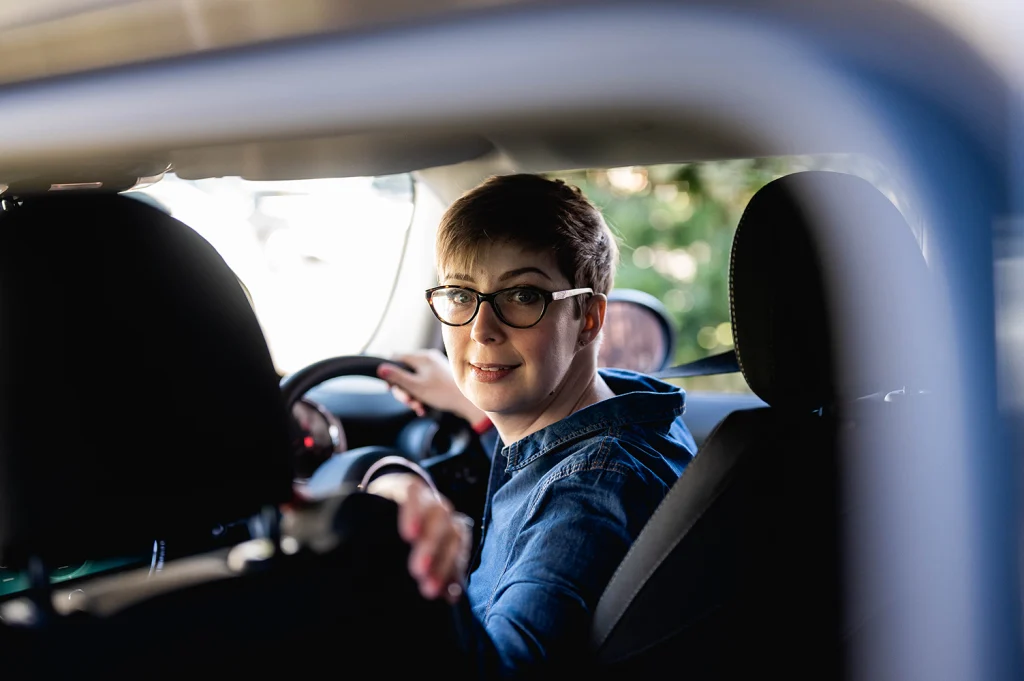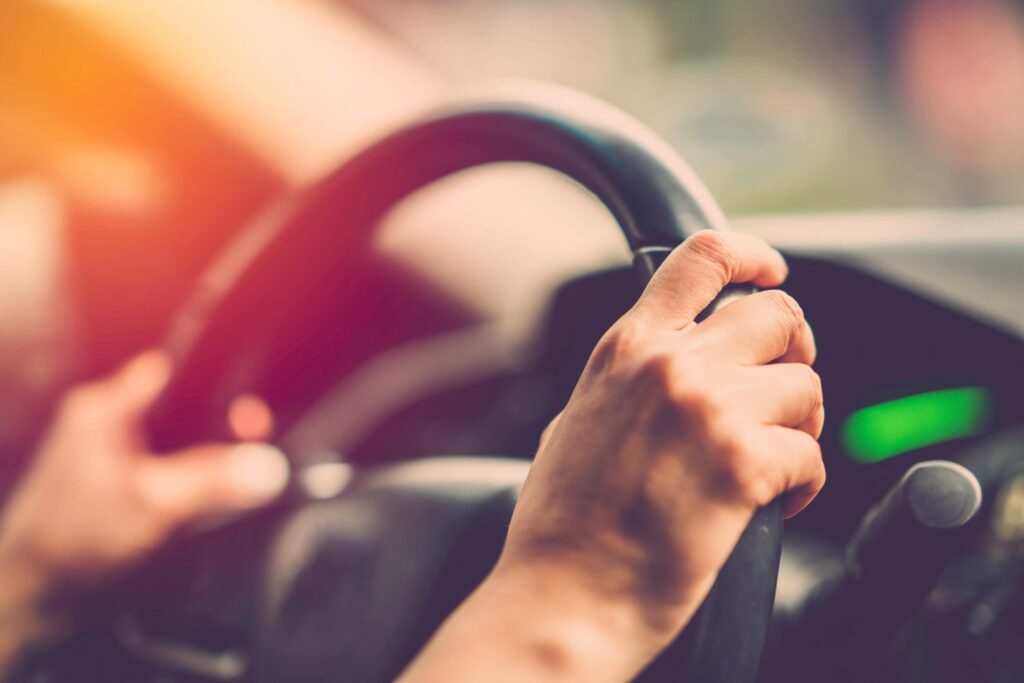 Don't Waste Fuel
Drive how you would if you'd filled the tank yourself – which is to say, razzing the car up and down the street is going to waste a lot of fuel and put unnecessary strain on the engine – don't do it, even if you're tempted to test the acceleration speed. Testing the car on different roads can be useful, so pick a route through a few local areas.
Get Comprehensive Test Drive Cover
Test drive insurance is the most crucial part of any private test drive. Without it, both you and the car owner are at risk of damage and costly claims.
Our temporary insurance policies can save you time and money by covering you for as short a period as 1 hour. Our car sharing insurance protects you, the car and its owner while you're taking a test drive, so you can drive away knowing you're all fully protected. We cover a range of vehicles, including vans. Our quick and easy-to-use temporary insurance calculator can give you the average cost of a policy so you can get an idea of what you might be paying, before you get an exact quote.
Our process couldn't be simpler, and we can get you insured in as little as 90 seconds, so you can get from A to B as soon as possible. Invest in hourly insurance for your test drive and get one step closer to finding your dream car, with GoShorty.
Similar articles you might like