Comments Off

on Where is Car Sharing Most Popular?
In a day and age that's often defined by transportation, people's desire to explore different corners of the world has never been higher. But with mounting environmental concerns amidst a cost-of-living crisis, car sharing has emerged as a beacon of hope for many individuals seeking flexibility and sustainability with their travels.
What is car sharing? Put simply, it's the act of sharing a car journey with a companion, or sharing the use of a car, something that our temporary car insurance and temporary van insurance are perfect for.
Our data shows that the practice of car sharing is gaining significant popularity across many regions in the UK. With the benefit of community and connection, carpooling is helping people get around the many obstacles of transportation in our day-to-day lives. Whether you're looking to navigate the daily commute, embarking on cross country trips to visit family or perhaps planning a staycation with friends – muddling in together not only cuts petrol costs, but keeps the driver company on long journeys too.
So, let's delve deeper into the reasons behind the growing popularity of car sharing and explore the benefits of temporary insurance in helping you do it with ease – including how it could save you hundreds of pounds over the course of a year!
Regions Where Car Sharing is Most Popular
Our internal analysis reveals that certain regions in the UK exhibit a far higher use of car sharing compared to others. South East England, comprising 15% of the overall car-sharing total, has emerged as the country's primary hub for joint transportation.
Following closely behind is the North West region, securing the second position with 12%, while East Anglia claimed third spot with 11%. The data suggests a far larger use of car-sharing practices across these areas, reflecting the communities' increasing reliance on collective driving to address the challenges of transportation in 2023.
Why People Might Car Share
It is unsurprising that these areas are renowned for their collective sense of community, especially the North West. With some pretty epic road trips in all three of the leading regions – who can blame them?
Road tripping around the UK can offer some of the best bang for your buck when it comes to booking that well-deserved break from your 9-5, so be sure to consider a staycation or two (especially if you have a car full of friends attending!).
But car sharing isn't always for exciting road trips, many might find themselves needing to car share due to not being able to rely on public transport. There are many uses for car sharing, and also many reasons why it is becoming a necessity across the country…
When People Might Car Share
Commuting to work
Road trips with friends
Airport runs
Entertainment events
Living with a partner, friends or family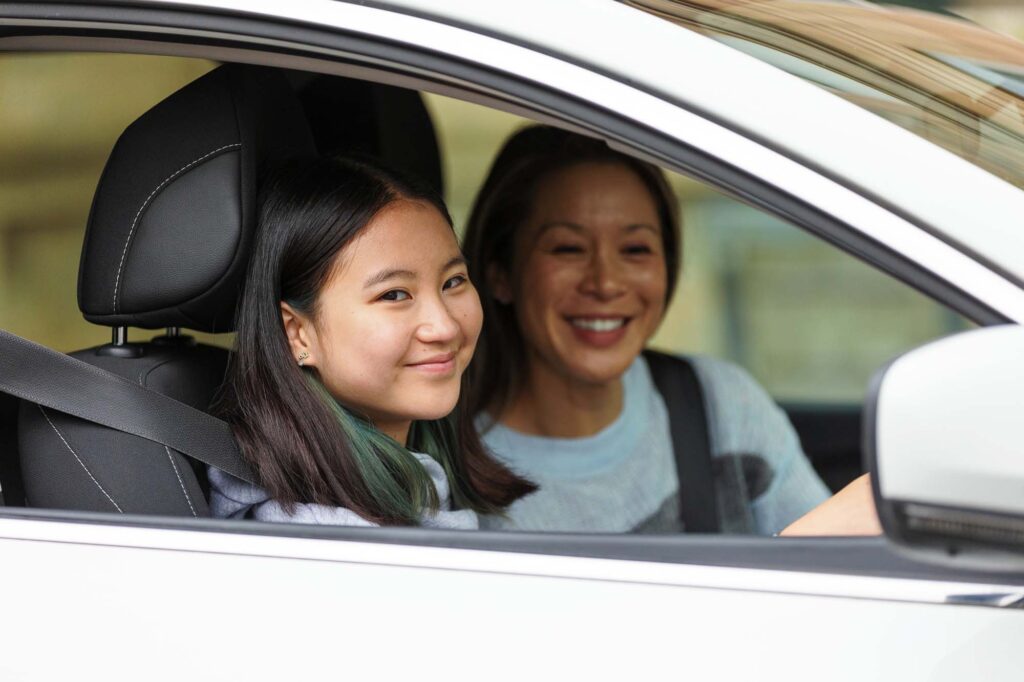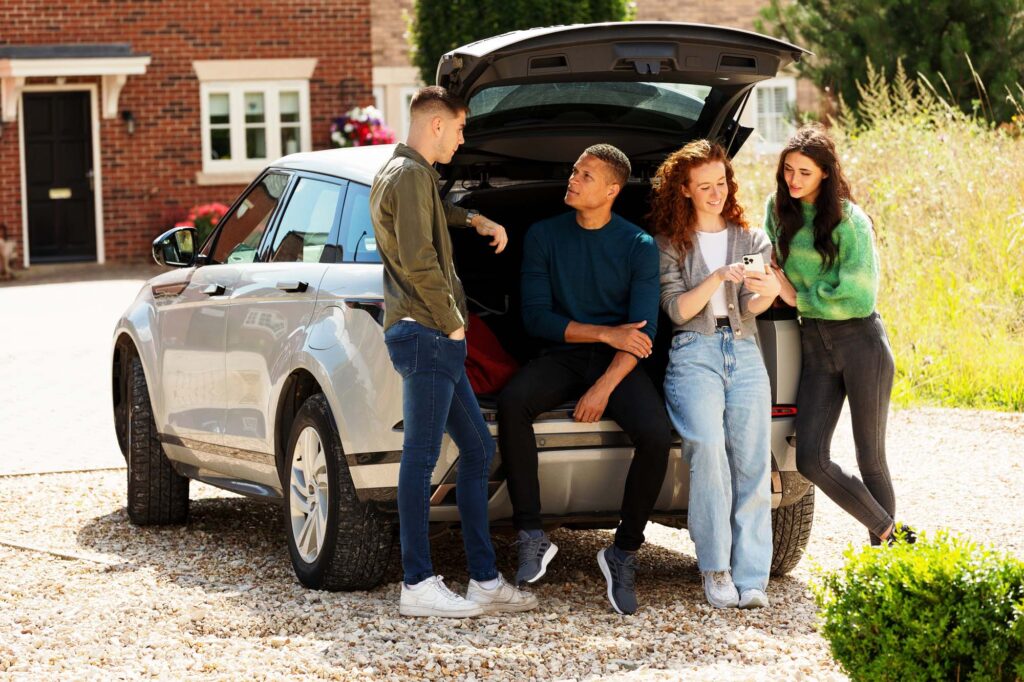 Why People Might Car Share
Less congestion
Save money/ split the cost
Reduce emissions
Sociable benefits
Low mileage driver
Lack of parking
Unreliable public transport
New to Car Sharing?
Have you always thought running a car by yourself was a tad expensive? Certainly, it's popped into all of our minds how handy it would be to split the financial burden of a vehicle. It often feels like the very month when you can least afford your car breaking down and incurring hefty expenses is precisely the month when the head gasket decides to fail or the clutch gives out, leaving you with no alternatives.
If you have a close friend, or you live with family or hey, even if you get on really well with your neighbour – as long as you have someone you trust nearby, perhaps you can explore the opportunity to car share with someone. If you've never looked into sharing a vehicle before, it can feel a little tense, a car can often feel like part of the family but fortunately for you, we've compiled a complete guide on car share etiquette covering how and who to ask, the do's and don'ts, as well as some additional benefits!
Why Temporary Insurance is Great for Car Sharing
If you're a low mileage driver and you live with family or friends, perhaps you share a car? Temporary car insurance could be perfect for your driving needs. You may be unaware that it could actually be costing you to have a listed driver under your policy.
Many people overlook the fact that adding an additional driver to your insurance policy can frequently lead to an increase in premiums. In the UK, a significant number of drivers have noticed this trend and have embraced vehicle sharing with temporary car insurance, which has seen a remarkable 72% year-on-year growth! This demonstrates that more drivers are opting to share their cars with loved ones or friends instead of solely relying on their own vehicles.
With car swapping and sharing at an all-time high, you might be wondering about the technicalities of insurance. You fancy taking your friend's wheels for a spin, but are you insured? The answer is, not always, so be sure to get cover, if you're only borrowing a car for a short time you can even get hourly insurance.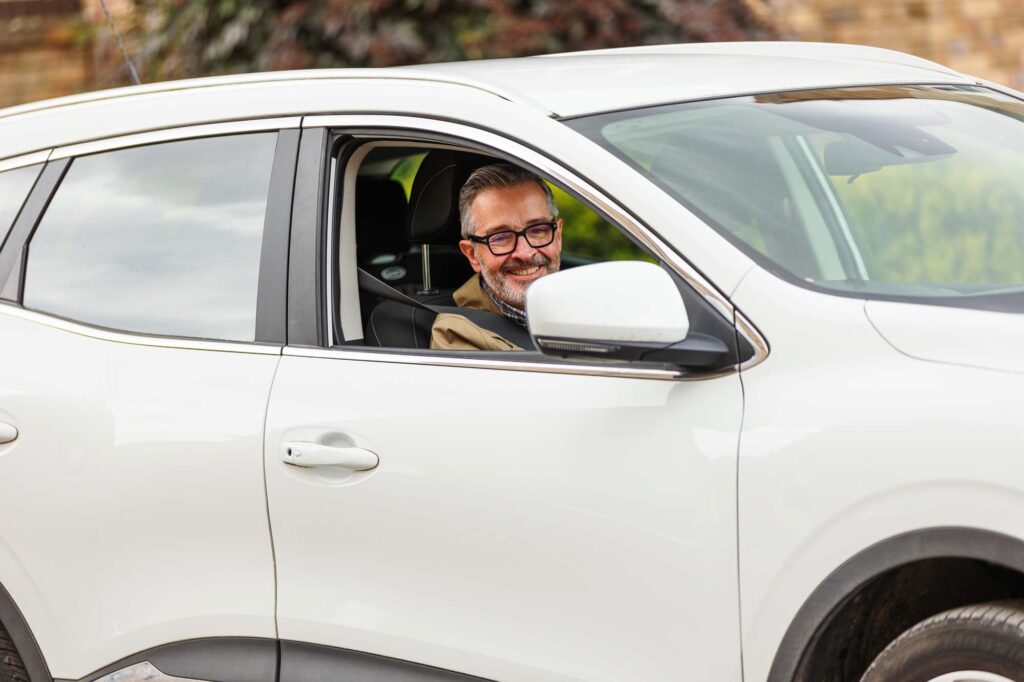 Why Car Sharing is So Easy with GoShorty
As the demand for UK car sharing continues to increase, we are here to enable seamless policies so you can pick up and put down insurance exactly when you need to use it, while avoiding upsetting your bank account too.
You can find a comprehensive range of temporary insurance options tailored to meet the diverse needs for car sharing. We want to empower drivers with a hassle-free and efficient application process, ensuring you can embark on a shared journey with total confidence and peace of mind.
We are able to provide a quote on a short-term policy within 90 seconds (impressive, huh?), so you can arrange hassle-free insurance online, wherever you may be. Get a quote today, to try car sharing for yourself!
Similar articles you might like