Comments Off

on Winter Driving Laws and Hazards
As the weather begins to turn, UK drivers must prepare themselves for those dangerous winter roads. Although most drivers are aware of the dangers the colder months present, there are some lesser known hazards and rules drivers might not know.
Failure to follow these rules could land drivers with fines of up to £5,000, which none of us need. So we are going to run through these hidden hazards and driving rules so you can avoid any unwanted costs.
Andy Moody, Founder and Managing Director of GoShorty says:
"During the winter months, we must all take extra precautions when on the road, even some of the most experienced drivers can get caught out during this time of year. It's the most hazardous time to drive, so by taking care to follow the Highway Code, we can keep each other safe.
"Clearing windows and number plates, ensuring we're wearing the correct footwear, using our lights correctly, making sure our vehicles are in correct working order and driving carefully are all small measures we can take to ensure the roads are safe to drive on during the festive period. Drivers can also take extra precautions such as checking and planning their routes ahead of time, switching to winter tyres to improve traction on slippery roads and slowing down when on the road to allow for more distance between themselves and the vehicles ahead."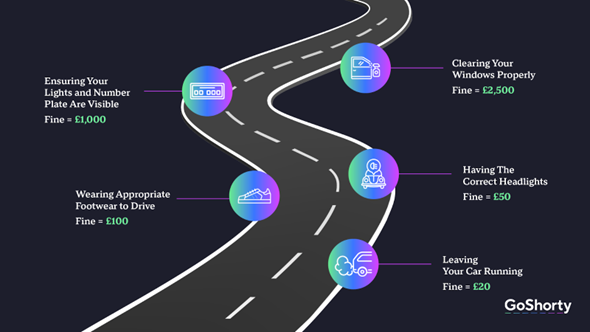 Clearing your Windows Properly
In the cold weather, car windows can become a hazard as they fill up with steam, frost or snow as temperatures fall. It is important that drivers de-ice their vehicle completely before setting off, in order to have a clear vision of the road and not endanger themselves and other drivers.

Rule 229 of the Highway Code reads 'you must be able to see, so clear all snow and ice from all your windows'. Failure to follow this means you are considered to be driving a vehicle in a 'dangerous condition', which could land you with a £2,500 fine and three points on your licence.
Ensuring your Lights and Number Plates are Visible
Just like your windows, your lights and number plates will become obscured by the winter elements. Take the time to clear off any ice or snow that may be stuck to them in order to keep in line with Rule 229 once again, which states that 'you must ensure that lights are clean and number plates are clearly visible and legible'.
Drivers who have dirty or hard-to-read number plates and snow-covered lights are at risk of receiving a £1000 fine for each of these issues! So don't risk it, give them a wipe down before driving or risk wiping your bank account in the middle of the festive season!
Having the Correct Headlights
Drivers could face an on the spot fine of £50 if they are relying on low-level lights in areas with poor visibility
Rule 226 states that you 'must use headlights when visibility is reduced'. Using dipped headlights allows you to maintain visibility, without blinding other drivers. Drivers 'must not use front or rear fog lights unless visibility is seriously reduced' due to the impact it can have on others on the road.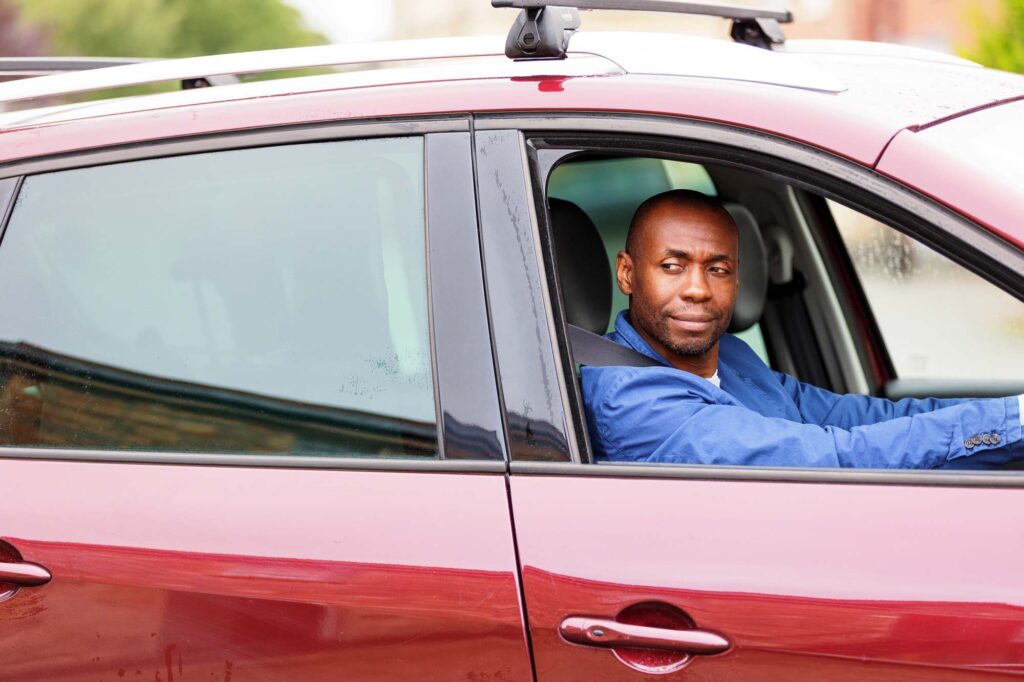 Wearing Appropriate Footwear to Drive
Rule 97 of the Highway Code states that 'footwear cannot prevent you using the controls in the correct manner', so if you are choosing to wear chunky boots, bring a pair of other shoes with you to use whilst driving. Failure to have proper control of the vehicle could lead to points on your licence and a £100 fine on the spot. Safety over style in this instance!
Leaving your Car Running
When things are cold and frosty outside, it is common to start-up and leave your car running to warm up before setting off.
However, rule 123 of the Highway Code states that 'you must not leave a parked vehicle unattended with the engine running or leave a vehicle engine running unnecessarily while that vehicle is stationary on a public road'. So, in doing so you are breaking the Highway Code, and could see you issued with a £20 on the spot fine.
Drive Carefully to Combat the Hazards
Before setting off on a road that may be icy or snowy, think to yourself- is your journey absolutely necessary? If it is, plan and check your route ahead of time and prepare for the state of the road ahead. Snow, ice or even black ice can pose a serious threat when on the road, especially black ice due to its hard to spot nature. If it is cold outside and the road looks wet, be careful, as this could be a sign of black ice covering the roads.
Failure to drive carefully could lead to vehicular damage or an injury to yourself or another driver, if you are found guilty of careless driving, you could be handed a fine of up to £5000 and receive between three and nine points on your licence.
Driving on the road in winter poses plenty of threats to all drivers, especially when roads are busy. To help reduce the amount of cars on the road, GoShorty's temporary car insurance allows drivers to car share easily. By sharing the journey, drivers can make sure they are on the ball at all times when driving on these more dangerous roads, whilst also reducing the amount of cars on the road, helping others have more space and time during this hazardous period. 
So, whenever you are driving in winter ensure you take extra care. With roads being more prone to accidents also be sure you have fully comprehensive cover for peace of mind on the roads.
Take out insurance for a day to borrow someone's car that is safer on icy roads, or use hourly car insurance to share a long drive with a friend. We have plenty of temporary insurance options to help you drive safely this Winter. Get a quote today.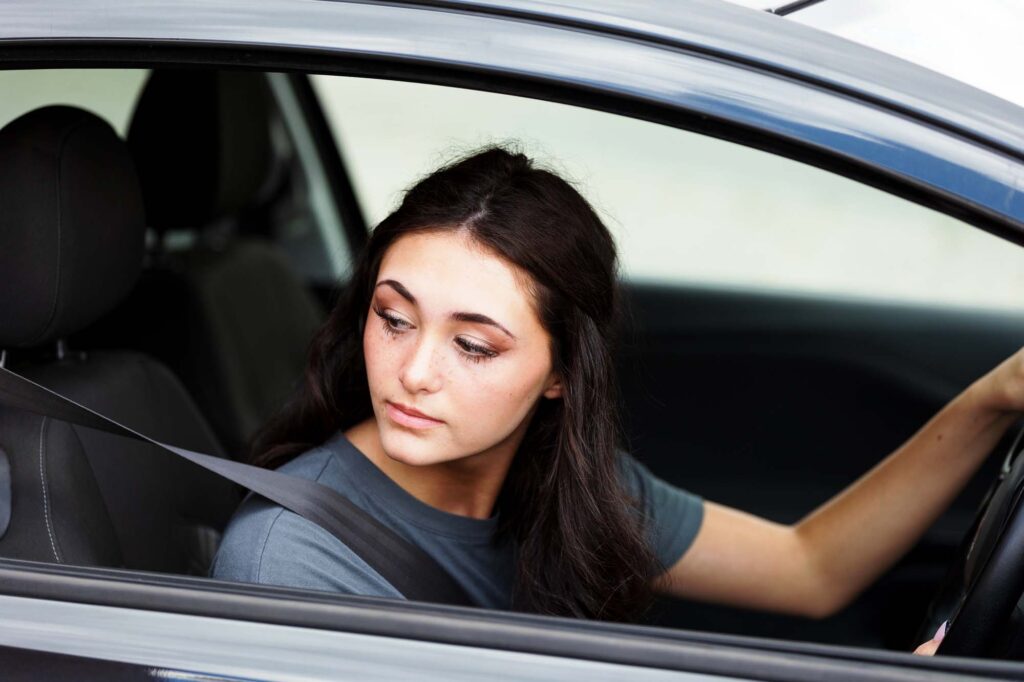 Similar articles you might like