Comments Off

on Borrow a Nice Car for Events, It's Easy!
There's nothing better than showing up in style for a special event, whether it's a wedding or taking your kids to prom – arriving in a car you want to show off can make a big difference to your feelings about the day.
So, if you're going to an event where everyone is dressed to the nines, why not borrow a car to match?
Using temporary car insurance you can borrow the car of someone you know, and avoid the faff of hiring a car entirely. You can get temporary cover on a car up to the value of £65K with GoShorty, so you can borrow your mates' fancy car for an hour, or even a weekend, steering clear of the costly price of fancy car hire services.
You may be in secret competition with your distant relatives or simply want some flashy wheels to match your wedding guest attire. Either way, there are plenty of reasons for you to consider borrowing an attractive set of wheels for the wedding season and beyond.
Dreading the endless small talk with people you barely know? Prefer to make a speedy getaway? When you're just showing your face, GoShorty offers temporary car insurance for periods of as little as an hour – perfect if you plan to escape once the pleasantries have run dry. Leave a lasting impression with your enchanting chit chat and lovely borrowed car.
Should the dancefloor entice you, GoShorty's daily insurance will still have you covered for the next day when you aren't feeling so fresh – and a drive home in a luxury car beats a packed, humid train in any case (an experience your hungover future self wouldn't thank you for).
Travel In Style to Your Next Event
Fancy car hire isn't your only option if you want to arrive fashionably to your upcoming weddings, birthday parties, or proms, and certainly not if you want to save money.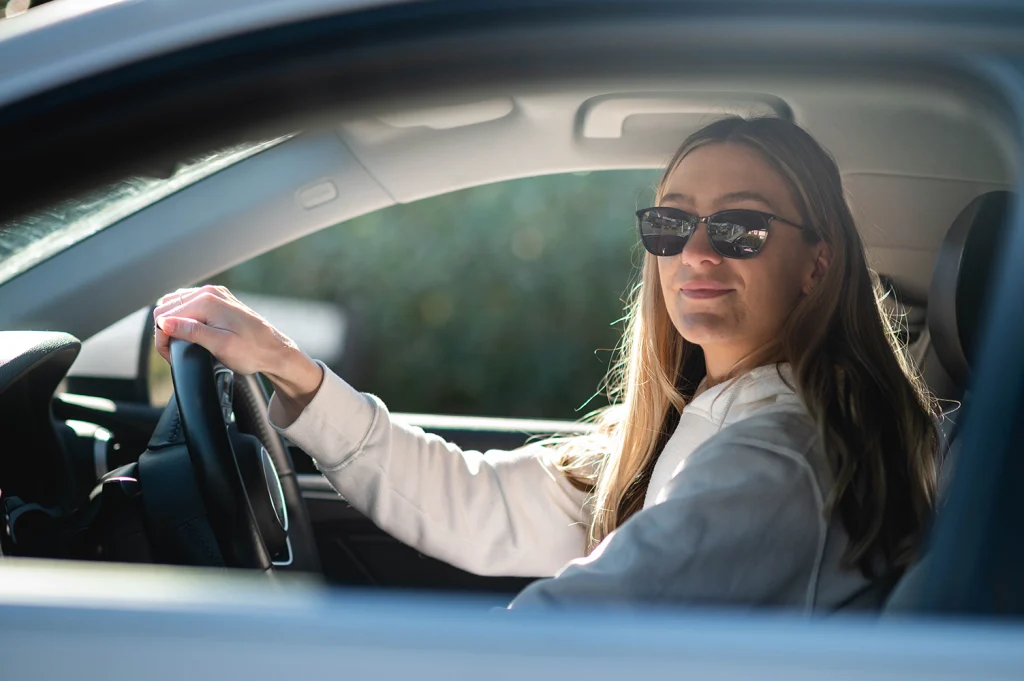 The costs of a wedding sadly aren't limited to the headache the morning after… It's almost impossible to keep up with the expenses that come with wedding season: fancy clothes, gifts, and hotel stays add up very quickly. Add car hire into that equation and it's likely to pose a challenge to even the healthiest bank account. But that doesn't mean you don't deserve to turn heads as you step out of your car upon arrival. To save money and nail the 007 vibe, consider showing up in style for a fraction of the price by taking out temporary weekend insurance on your family member or friend's flashy motor.
Likewise, at the climax of their school days, the last thing any teenager wants is to feel car shame as they roll up to their prom in the dependable, rubbish-strewn, five door family hatchback. Instead, insuring yourself on a friend or family member's much nicer car for your child and their mates to roll up in can save a lot of money and eye rolling – particularly if they only want to make a grand entrance to see out their school days. Our flexible temporary insurance for cars worth up to £65k starts from as little as one hour, allowing them to achieve star status, without putting a dent in your wallet.
Why Borrowing a Flashy Car is a Much Better Alternative to Hiring a Car
The beauty of borrowing an elegant car is in the flexibility it allows, since you can use it as long as they are willing to lend it without extra cost, considering you take good care of it!
Forget the legwork that comes with using a car hire company – you can be insured and ready to drive off within minutes when insuring through GoShorty, rather than having to deal with endless paperwork and price negotiations.
Forget the legwork that comes with using a car hire company – you can be insured and ready to drive off within minutes when insuring through GoShorty, rather than having to deal with endless paperwork and price negotiations.
Remember: this doesn't mean you get to treat your friend's car like a dodgem or a tip just because you're insured. You should return their vehicle in the state it was lent to you – a cursory hoover likely wouldn't go amiss either. Read our guide for the ultimate rundown on car-sharing etiquette to discover more on this.
Borrowing a friend or family member's car also helps you avoid the stress of returning your hire car in time. Returning it late can land you with an additional fee, even if you're only a few minutes over.
With our friendly temporary insurance rates, you can easily borrow a friend's car, get completely covered, and be legally behind the wheel in under two minutes – paperwork is so last decade, all of our quoting process is confined to one easy online form.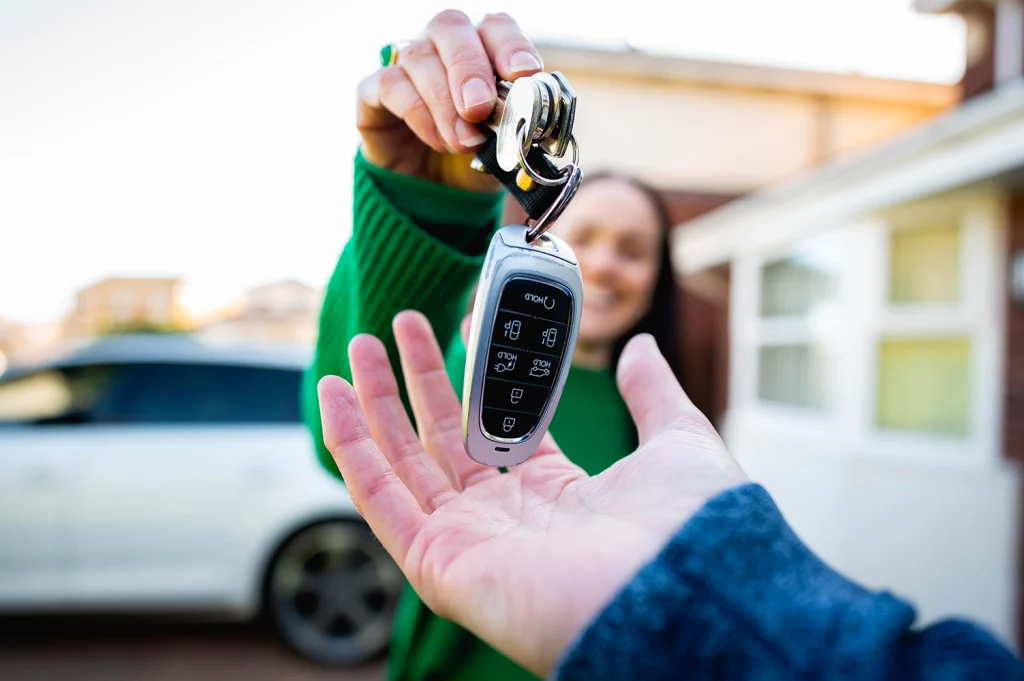 So, whether you fancy a liberating zoom down country lanes or wish to have all eyes on you at the upcoming school reunion, opting to borrow a car with our temporary car insurance will mean you can turn up to any event, in a car you actually want to be seen in.
Not only can you avoid the steep costs of fancy hire cars, but you're also granted the freedom to pick up and collect the car you're borrowing whenever you need – your friends and family should be much more accommodating than a hire company!
Browse our wide range of daily temporary insurance options, for cars up to a value of £65k, for as short a period as one hour – perfect for your next event!
Similar articles you might like